Dedham OUI Lawyer
Dedham Office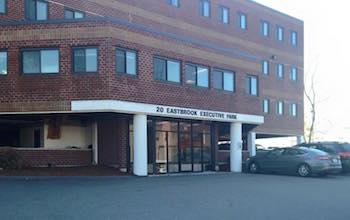 Attorney DelSignore has an office located less than a mile from Dedham District Court at 20 Eastbrook Rd #304 Dedham, MA 02026. Call now to chedule your free consultation at 781-686-5924
What should you expect for an OUI charge out of Dedham District Court? This page was designed to help you understand what the trial will consist of and how evidence will be presented in court.
Your Dedham trial will consist of the following sections in the presentation of evidence (see below for more details):
The initial reason for the stop;
The officer's interaction with the driver; the observations ofthe officer, request for license and registration.
Request to get out of the car and take field sobriety tests;
Booking procedure and Breathalyzer evidence if any.
Dedham District Court & Presentation of Evidence
1. Initial Reason for the Stop
When the officer takes the stand at trial, the officer will start his or her testimony with the initial reasons that you were stopped. The goal of the prosecutor is to show your driving demonstrated unsafe or erratic driving. The goal is to minimize any erratic driv- ing and with the goal of showing there may have been a traffic infraction, but it was not indicative of someone under the influence of alcohol, but simply a mistake in driving.
2. Officer's Interaction with the Driver
The next section of testimony at trial would concern the officer observations when the car was approached, any statements you made and any observations like, slurred speech, bloodshot eyes or an odor of alcohol.
3. Request to Take Field Tests
The third component of the trial testimony will concern the officer's observations as to how you performed on field sobriety tests
4. Booking and any Breath Test Evidence
The Fourth area of testimony involves in the booking process and breath test evidence if you took a breathalyzer test.
Want to learn more about potential defenses to your case?

About Dedham District Court
In this video, Attorney DelSignore discuss the court process for fighting an OUI in Dedham District Court.
Dedham District Court is located at 631 High Street, in the center of Dedham. The district court, which is where your OUI charge will be heard, is located near the superior court, post office and City Hall.
The Dedham District Court hears criminal cases against defendants also in the surrounding areas, including:
Dedham
Dover
Medfield
Needham
Norwood
Wellesley
Westwood
RECENT DEDHAM DISTRICT COURT WIN
Client charged with First Offense OUI, after being stopped for speeding and committing two marked lane violations. The Officer said client was unsteady on his feet, had bloodshot eyes and slurred speech. Defen- dant had admitted to drinking 6 beers and failed the 2 field sobriety tests. During cross examination, the offi- cer acknowledged that the defendant did many things correct on the field tests. The Defendant was found not guilty in Dedham District Court of OUI and Negligent Operation of a Motor Vehicle.
READ MORE RESULTS
...
Recommended Pages
Call Attorney DelSignore at (781) 686-5924 to schedule an appointment or to hear more case results from Dedham District Court.