Dedham OUI Lawyer
Dedham Office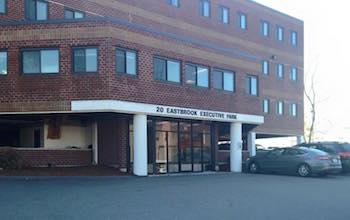 Attorney DelSignore has an office located less than a mile from Dedham District Court at 20 Eastbrook Rd #304 Dedham, MA 02026. Call now to chedule your free consultation at 781-686-5924
What should you expect for an OUI charge out of Dedham District Court? This page was designed to help you understand what the trial will consist of and how evidence will be presented in court.
Attorney DelSignore has represented many clients charged with OUI in Dedham District Court. We have won numerous cases for clients charged with OUI, including cases involving accidents, second offenses and breath test cases all in Dedham District Court.
A trial on an OUI charge will consist of the following key components:
The initial reason for the stop;
The officer's interaction with the driver; the observations of the officer, request for license and registration.
Request to get out of the car and take field sobriety tests;
Booking procedure and Breathalyzer evidence if any.
When Attorney DelSignore handles an OUI case, he looks for ways to show you were not under the influence of alcohol in each of the 4 sections of the case. Police reports do not reveals details that favor you at trial; a police report is a summary of all the negative details that the officers feels justifies the arrest. As a Dedham OUI Lawyer, Attorney DelSignore understand the officers training and can highlight the factors that show you were not under the influence of alcohol. The missing details that were not put in the report will come out when Attorney DelSignore cross examines the officer. Generally, all trials in Dedham occur either in Court Room 2 or 3.
About Dedham District Court
Attorney DelSignore explains the court process when charged with OUI in Dedham District Court
Dedham District Court is located at 631 High Street, in the center of Dedham. The district court, which is where your OUI charge will be heard, is located near the superior court, post office and City Hall.
Where do you Park when you appear at Dedham District Court?
There is parking behind the Court in Dedham. It is generally a $ 5.00 fee; there is on street parking at the meters. Since it is hard to predict how long could will take, it is a good idea to pay for parking behind the court.
The Dedham District Court hears criminal cases against defendants also in the surrounding areas, including:
Dedham
Dover
Medfield
Needham
Norwood
Wellesley
Westwood
Want to learn more about potential defenses to your case?
RECENT DEDHAM DISTRICT COURT WIN
Client charged with First Offense OUI, after being stopped for speeding and committing two marked lane violations. The Officer said client was unsteady on his feet, had bloodshot eyes and slurred speech. Defendant had admitted to drinking 6 beers and failed the 2 field sobriety tests. During cross examination, the offi- cer acknowledged that the defendant did many things correct on the field tests. The Defendant was found not guilty in Dedham District Court of OUI and Negligent Operation of a Motor Vehicle.
READ MORE RESULTS
...
Recommended Pages
Call Attorney DelSignore at (781) 686-5924 to schedule an appointment or to hear more case results from Dedham District Court.