What is Personal Injury Protection in Massachusetts?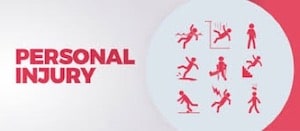 Personal Injury Protection (PIP) in Massachusetts is insurance coverage that everybody in Massachusetts is required to have when registering a car. It is for the benefit of the owner of the car and certain other people who are injured or killed in automobile accidents regardless of who is at fault in the accident. PIP will entitle an injured party for up to $8,000 total for out of pocket losses. A tort defendant will be exempt from paying for damages to the extent that the $8,000 covers the injuries suffered by the injured party.
People Who are Eligible for PIP in Massachusetts
Anyone who is occupying you auto with consent
Any pedestrian who is struck by your auto in Massachusetts
You, or anyone living in your household if occupying or struck by an auto that does not have Massachusetts bodily injury coverage.
A Massachusetts resident who is struck as a pedestrian by your auto outside of Massachusetts.
People Who are not Eligible for PIP in Massachusetts
Anyone driving or riding on a motorcycle or motorized bike.
Anyone entitled to workers compensation for the same injuries
Anyone who is under the influence of drugs or alcohol, committing a felony or intentionally causing injuries.
Types of Benefits Received Under PIP
Medical bills with health insurance: If you are injured in a car accident and have available health insurance, PIP pays the first $2,000 of medical expenses. The rest of the medical bill is paid by the injured party's health insurance.
PIP will also be available to pay for medical bills that are not covered by health insurance with the remaining $6,000 in benefits. Health insurance may not pay for copayment, deductibles or certain specialty doctors like a chiropractor. PIP will be available for these medical expenses that go beyond the original $2,000.
Medical bills without health insurance: If you are injured and do not have health insurance, PIP is required to pay for all of the injured person's medical expenses, up to the $8,000 limit. For PIP purposes, people on Medicare or Medicaid are considered to be uninsured parties.
All medical bills whether with health insurance or not are limited to reasonable and necessary medical expenses within two years of the accident.
Lost Wages: PIP covers 75 percent of the injured party's average weekly wage proceeding the date of the accident. It is the average of the past year unless the injured party just started working. Unemployed parties are eligible if they had been working and are currently seeking new employment. If an employee is eligible for other benefits disability, they will receive 75% of the difference they would have made by working and what they got from the other benefits.
Replacement Services: These are reasonable expenses incurred in paying nonfamily members to perform ordinary and necessary services that the injured party would normally perform.
Denial of PIP Benefits
Any insurer is entitled to reasonable proof concerning the medical bills. They insurance may seek an independent medical examination (IME) before paying medical bills to ensure that the medical expenses are reasonable. Also an insurance company has a right to an examination under oath (EUO) for the review of medical treatment. PIP insurers will deny paying medical bills because of:
An IME report by a physician that medical treatment is not (or no longer necessary)
An EUO
Noncooperation by the claimant
Filing a PIP claim two years after the accident will automatically lose PIP benefits
Filing a PIP claim before the two years but late enough that it the insurer was prejudiced by the late filing
The unexplained failure of the claimant to attend an IME or EUO
In Massachusetts there is typically a 3 year statute of limitations for filing a personal injury suit. The statute of limitations can be shorter so it is important to speak to a lawyer immediately. With any personal injury, there is always the possibility of a shorter statute of limitation or a notice provision that would require prompt action to preserve your right to file a claim. The reasoning for this is because not all injuries happen right away. You could develop issues much later after the accident occurred.
Massachusetts has something called comparative fault. This means that as long as you are not more than 50% at fault you can receive damages from the other party. For example if you were 20% at fault that would mean the other party was 80% at fault. Say the damages came out to be $10,000. Your damages would be decreased by $2,000 since you were 20% at fault and you could receive up to $8,000 from the other party.
Car accidents:
When it comes to car accident cases in Massachusetts they have a no fault law. This is to ensure that people maintain their own PIP by having the minimum auto insurance coverage in case accidents happen.
Some states have limits (caps) on how much a damage can be. Massachusetts has a cap on medical malpractice cases that is at a limit of $500,000, unless the injured can prove that they
suffered a permanent loss of bodily function or severe disfigurement.
If you have further questions about PIP such as who may or may not be eligible for PIP in Massachusetts contact an attorney at DelSignore Law today. (781) 686-5924