Attorney Michael DelSignore
Massachusetts OUI Lawyer and Criminal Defense Attorney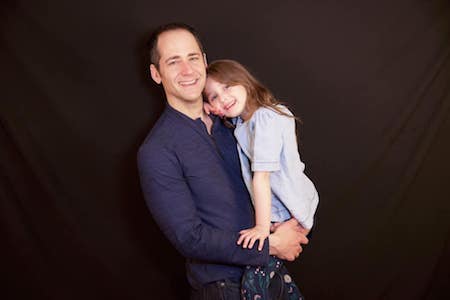 Michael DelSignore has dedicated his law practice to defending those charged with drunk driving in Massachusetts.
Michael DelSignore graduated from University of Connecticut Law School in 2001 with honorary distinction. He is an active member of the National College of DUI Defense and National Association of Criminal Defense Lawyers. He regularly attends and contributes to criminal defense seminars throughout the country.
Attorney DelSignore has one daughter, Mazie, and when not at work you can find them frequenting the aquarium, children's museum, and going swimming. He currently resides in Stoughton.
In addition to having a heavy schedule of DUI trials, Attorney DelSignore actively attempts to educate the public and other lawyers regarding Massachusetts drunk driving laws.
Attorney DelSignore's typical client wants to fight the case, avoid a DUI conviction/ potential job consequences and preserve their driving record. Many feel they did not deserve to be arrested and are seeking their day in court.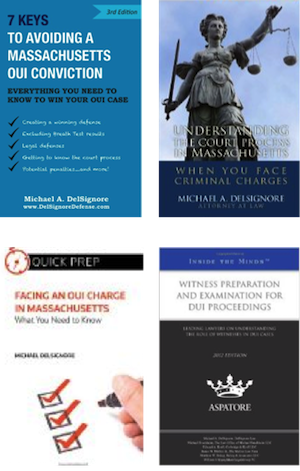 Michael DelSignore has published multiple books that he offers for free. Check out the publications page for a complete listing of his books, along with download links.
He also enjoys contributing to the legal community and has participated in legal seminars and legal publications.
Contributed a Chapter to a National DUI book regarding Cross Examining police, officers in DUI cases published by WestLaw Aspatore Publishing.
Wrote a Chapter in a National DUI book called, Trends in DUI Discovery. The Chapter was on Understanding the Prosecutor's Perspective when Building a DUI Defense.
Attorney DelSignore hosted a seminar in May 2012 which was attended by Attorneys nationwide, dedicated to helping lawyers improve their Opening and Closing Statements.
Attorney DelSignore's accomplishments have been recognized by the legal community:
Attorney DelSignore was featured on Boston Fox 25 News where he discussed the hesitation by police departments across the state to use body cameras.
Attleboro Sun Chronicle published article on Boston Globe investigation in drunk driving cases in Massachusetts.
Massachusetts Lawyers Weekly publishing regarding Sixth Amendment Confrontation- Clause.
Quoted in the Patriot Ledger regarding recent high profile criminal prosecution.
Quoted in Sporting News, the Boston Globe and Boston Herald.
Quoted in Lawyers USA DUI Article on the impact of a recent United States SupremeCourt case on breathalyzer testing.
Selected to Super Lawyers, Rising Star for DUI Defense and listed in the New England
Super Lawyer Magazine that is sent to all lawyers throughout New England.
Listed in Boston Magazine Super Lawyer Edition
Attorney Michael DelSignore speaking at the Vermont Association of Criminal Defense Lawyer's "Defending DUI-Drug Cases" Seminar on October 27, 2017 in Middlebury, VT.
Want to learn more about Attorney DelSignore?

Attorney Michael DelSignore is admitted to practice in all State and Federal Courts in Massachusetts, including the United States Supreme Court.

In addition to appearing regularly in the District Court, he has frequently appeared at the Massachusetts Court of Appeals.

"You want to read this!"

My daughter was arrested for a DUI and failed the breathalyzer. Friends said no attorney could get her off this. Well, they never met Michael- he was brilliant, no other word to describe it. Even the courthouse clerk told my daughter she had a good attorney and that he's a nice guy. Michael - I thank you from the bottom of my heart for giving my daughter another chance with no criminal record.

-Posted by client, Dec 2014
---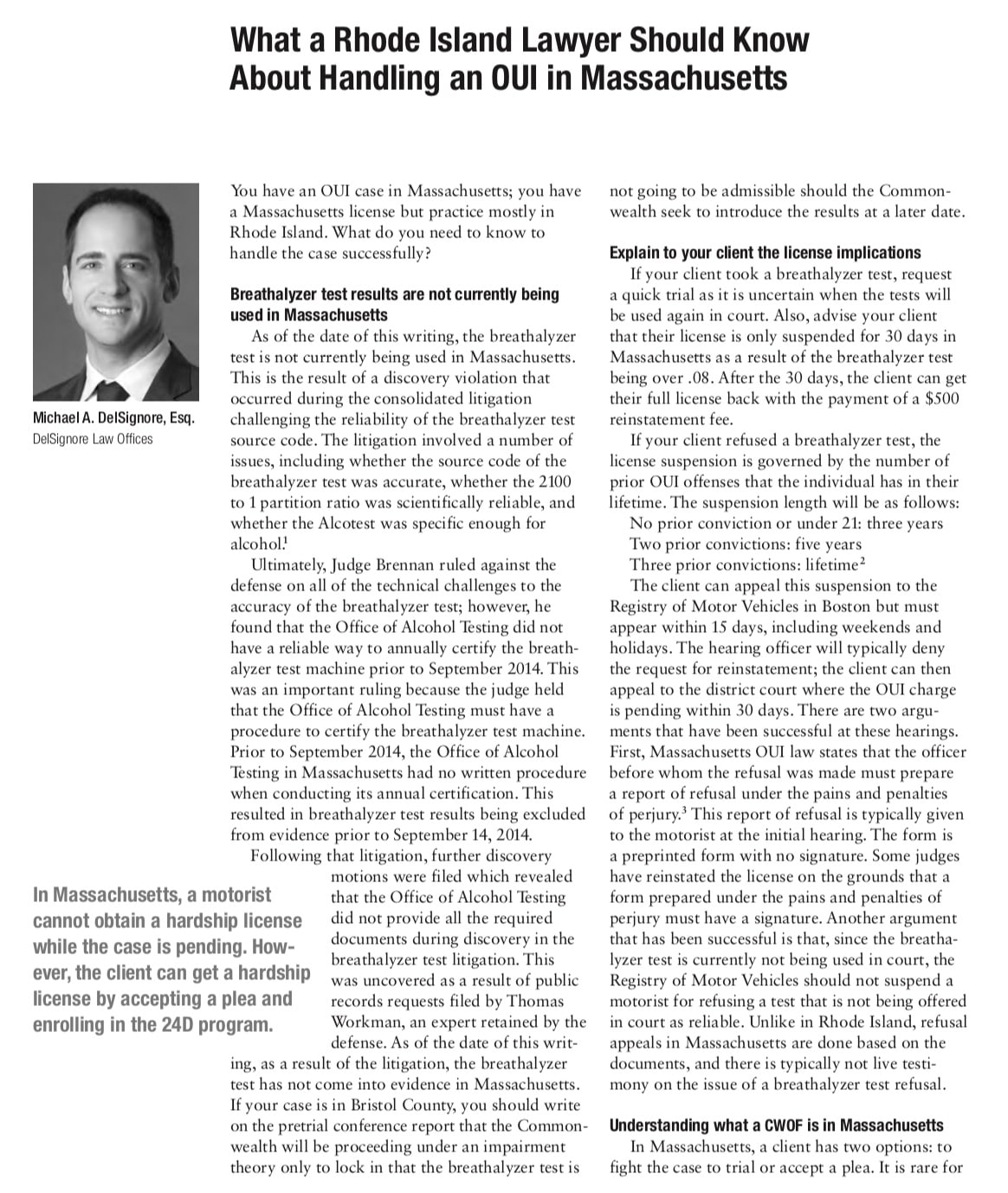 Attorney DelSignore was featured in the well-respected Rhode Island Bar Journal, on how a Rhode Island lawyer should handle a Massachusetts OUI case.