Stoughton Motorcycle Accident Lawyer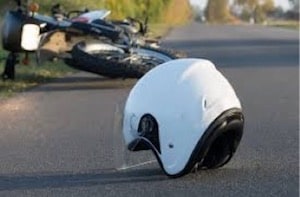 Motorcycle accidents are most often the result of the other driver's negligence. Some of the most common reasons why motorcycle accidents occur are:
Cutting off a motorcyclist at an intersection
Failure to yield
Following too closely
Swerving in front of a motorcyclist
Speeding
Distraction
Driving under the influence
As a local Stoughton, Massachusetts lawyer, motorcycles accidents can occur on Route 24 which is a very small highway of only three lanes. This road is too small for the volume of traffic on the road and is the location of some of the more serious accidents in Stoughton and throughout Massachusetts.
Insurers do not have PIP coverage policies for motorcycles in the state of Massachusetts. The motorcyclist and passenger will not be able to collect PIP if a crash occurs, in fact a motorcyclist if found at fault will be liable to cover the passenger's injuries. If the motorcyclist is not found at fault they will be able to try and seek damages from the driver at fault and their insurance company. It is so important that as a motorcyclist you have good health insurance.
Damages:
Medical bill cost
Wages lost
Pain and suffering
Injuries from motorcycle accidents are usually very serious. These injuries include:
Broken bones
Road rash
Brain injury
Facial injury
Spinal cord damage
Bruising and lacerations
Loss of limbs
Death
If you survive a crash you are going to need a lot of medical care and the expenses are going to be very high for this care weather it is long term or short term care.
How to Recover for Your Injuries After a Motorcycle Accident?
In order to have a successful case you will need to prove that the driver at fault actually caused the accident. Also insurance companies tend to try to reach out to victims to get them to settle before anything even happens for a low amount of money that may seem nice to the victim but in reality isn't going to be enough to help them in the long run. This is why it is essential to have an experienced attorney to be there every step of the way to make sure you are not getting walked on and to ensure you get the justice and compensation you deserve.
Call DelSignore Law offices for legal help at (781) 686-5924.