Educational Events for Massachusetts Criminal Defense Lawyers
If you are a lawyer on this web page, you might have a question about your case. I hope the answer is on this website, because I have been handling criminal defense and OUI cases since 2001, we have tried to make this website a resource for those charges and for lawyers trying to help their clients. There is a search feature on the site; that will access our web pages as well as over 800 Blog Posts.
As a lawyer our most important job is to be dynamic in our advocacy whether in opening or closing statement. I have discovered some great resources over the years of practice that help in preparing for trial.
Here is a list of my top book recommendations for Criminal Defense Lawyers:
David Ball on Criminal Defense
David Ball on Damages 3
Theater Tips & Strategies for Jury Trials by David Ball
The Slight Edge by Jeff Olson
I have also found you tube a great resource for ideas in closing and opening statements. If you are a new lawyer, try to watch as many trials as possible. You can never see enough trials because even after years of practice you develop insight in watching others handle a witness or deliver a closing argument.
Here are some trials that I watch frequently in preparing for trials of my own:
The O.J Simpson Trial
The Aaron Hernandez Trial
Recently, I hosted a seminar at the Massachusetts Bar Association with Tyrone Moncriffe, a lawyer from Houston, Texas. I met Tyrone last year while I was away at a conference in New Orleans and was impressed with his commanding presence and unique story telling abilities. I had a handful of attorneys come to the seminar to present opening and closing statements from cases they were working on; Tyrone took the time to teach myself and the other attorneys better techniques on how to make our public speaking more effective.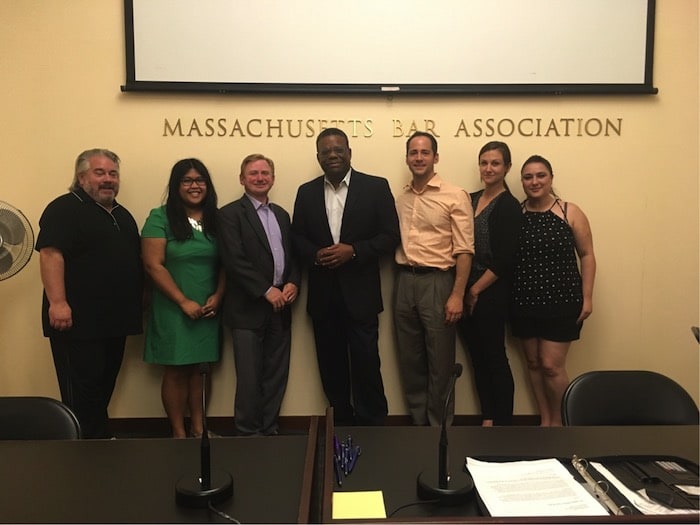 I hope you find the content on my website helpful. Feel free to contact me if you have any questions, I would be happy to answer them. As a lawyer, I have never been reluctant to ask lawyers for their opinions and expertise on many subjects and I feel as if it has improved my professional careers in many ways.