DelSignore Law Lawyer Educational Events
If you are a lawyer on this web page you might have a question about your case or are looking for information that can help build your practice. I hope the answer is on this website, as I have been handling criminal defense and OUI cases since 2001. At DelSignore Law, we have tried to make this website a resource for those charged and for lawyers trying to help their clients.
2019 SEMINAR- RECAP
In 2019, DelSignore Law again hosted our annual seminar Preparing Better Opening and Closing Statements & Improving Trial Preparation, with guest speaker Linda Kenney Baden. Linda is a former prosecutor who has since turned to defense work. She is best known for her work on the second trial of Aaron Hernandez and is a guest commentator for numerous media outlets.
As always, we offered this as a free event to lawyers in the Boston area and had excellent attendance. The event was held at the Mass Bar Association in Boston on November 1, 2019.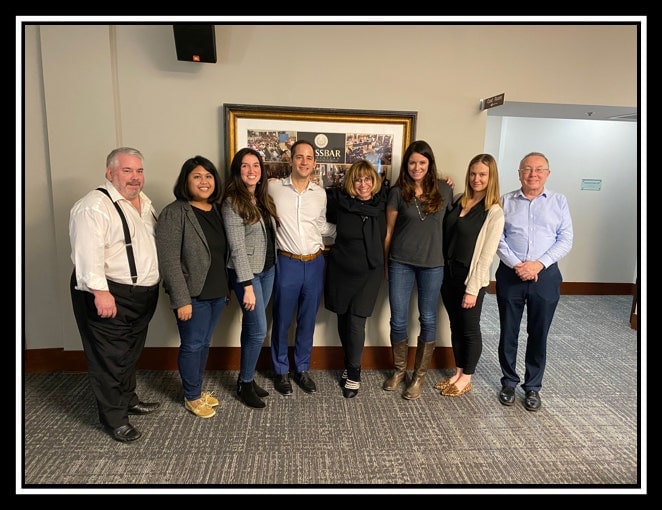 SUMMER 2018 SEMINAR- RECAP
DelSignore law just wrapped up our annual summer seminar. This year, our seminar was held in Boston on July 13, 2018, and was called Discovering the Story – Bringing out the Best in our Closing Arguments to the Jury. The seminar was led by Jeff Chapdelaine and Cathy Bennett and focused largely on using psychodrama in our closing arguments. There were a few cases we focused on, and Jeff and Cathy helped us work through some issues and gave us tips on how to better relay our closing arguments to the jury.
Jeff Chapdelaine is on the Superior Court list in Boston and was the Supervising Lawyer for the Suffolk County Lawyers for Justice. He began teaching at the Gerry Spence Trial Lawyers College and has now become a consultant traveling around the country assisting lawyers prepare their case for trial through using the techniques taught at the Gerry Spence Trial College. He was a trial consultant in the MIT rape case recently, as well as many high profile criminal cases throughout the country. Cathy has been the training director at CPCS for several years.
This event was free and was attended by lawyers across Massachusetts, as well as a couple from out of state.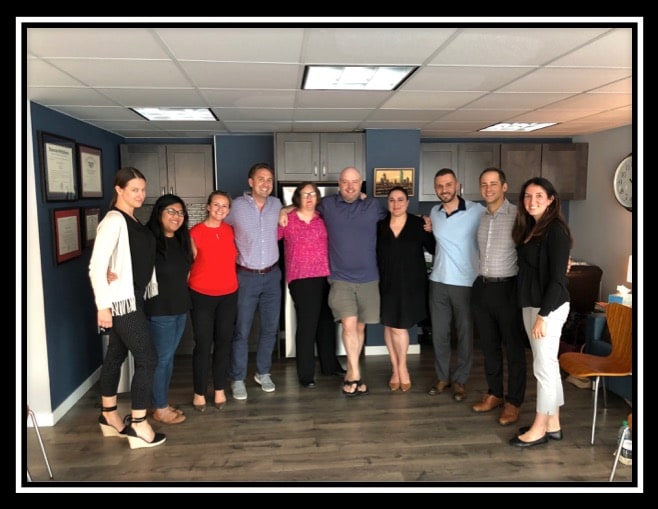 SUMMER 2017 SEMINAR- RECAP
In the summer of 2017 I hosted a seminar at the Massachusetts Bar Association with Tyrone Moncriffe- a criminal defense lawyer from Houston, Texas with years of experience. I met Tyrone a couple of years ago while I was away at a conference in New Orleans and was impressed with his commanding presence and unique story telling abilities. I invited a handful of attorneys come to the seminar to present opening and closing statements from cases they were working on; Tyrone took the time to teach myself and the other attorneys better techniques on how to make our public speaking more effective.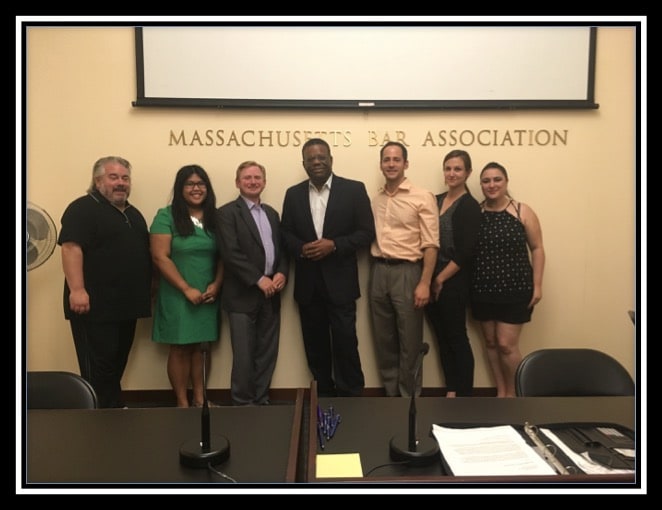 As a lawyer our most important job is to be dynamic in our advocacy whether in opening or closing statement. I have discovered some great resources over the years of practice that help in preparing for trial.
Here is a list of my top book recommendations for Criminal Defense Lawyers:
David Ball on Criminal Defense
David Ball on Damages 3
Theater Tips & Strategies for Jury Trials by David Ball
The Slight Edge by Jeff Olson
I have also found YouTube a great resource for ideas in closing and opening statements. If you are a new lawyer, try to watch as many trials as possible. You can never watch enough trials because, even after years of practice, you develop insight in watching others handle a witness or deliver a closing argument.
Here are some trials that I watch frequently in preparing for trials of my own:
The O.J Simpson Trial
The Aaron Hernandez Trial
I hope you find the content on my website helpful. Feel free to contact me if you have any questions, I would be happy to answer them. As a lawyer, I have never been reluctant to ask lawyers for their opinions and expertise on many subjects and I feel as if it has improved my professional careers in many ways.
If you would like to talk more about helpful resources for criminal defense lawyers or if you would like to learn more about upcoming seminars, please feel free to call us today at 781-686-5924. We look forward to hearing from you!