Common Defense to an OUI Charge in Massachusetts
A defendant has no obligation to present any evidence when standing trial for a charge of OUI or any other criminal offense. The burden of proof is always on the Commonwealth to prove its case beyond a reasonable doubt.
Defending an OUI case at trial can take one of two forms:
Attacking the Commonwealth's evidence
Presenting evidence from the defense perspective by calling witnesses.
Does the Defendant Need to Testify at a Massachusetts DUI Trial?
In the majority of cases, a defendant charged with OUI in Massachusetts does not need to testify at the trial and is better served by not testifying. The reason is that, in many cases, most of the important points can be obtained from the arresting officer through cross examination. An additional reason why a defendant may not want to testify is because the Commonwealth will learn additional information that may not be known to the officer that could undermine the defense strategy of the case.
In addition to the accused offering testimony, other witnesses who were with the individual arrested for OUI may offer testimony as to how much the defendant had to drink.
Can Expert Testimony Help my Case?
Through motion hearings, DelSignore Law attorneys will work endlessly to have your breath test evidence excluded from trial. If this is the case, you do not have to worry about hiring an expert as the jury will not hear about your breath test. However, if your breath test does make it to your trial, an expert could be beneficial to winning your case. By presenting expert testimony, we can challenge any breathalyzer evidence that could harm your chances of being found guilty on the OUI charge.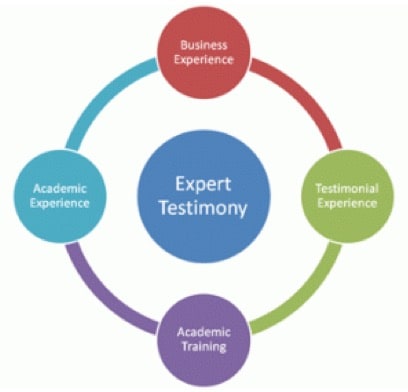 DelSignore Law has used expert testimony in many past cases with successful results. Again, experts are not needed for every situation so it is imperative you speak with a DelSignore Law attorney today to get an idea of whether or not you should consider taking this step.
Contact DelSignore Law Today to Speak with an Experienced Criminal Defense Attorney
The decision whether to testify or not and what evidence to present is an important strategic choice that must be made after consultation having a consultation and reviewing the case with an experienced Massachusetts OUI lawyer.
Contact Attorney DelSignore today by calling 781-686-5924; we are available to take your calls seven-days a week, 24-hours a day.
To read more about defenses that may help your case, even if you took the breath test and blew a .08 or greater, visit our website today.