Massachusetts Bail Revocation
When you commit a crime in Massachusetts, often times you will be released on bail pending the outcome of your criminal case; this is true for crimes that are not serious in nature and is common if you are facing an OUI charge in Massachusetts. However, there are some conditions that need to be met, otherwise your bail can and will be revoked.
If you are charged with a new or subsequent offense while you are on bail for a pending case, the court can revoke your bail and hold you up for up to 60 days. During this 60-day period, you will not have the opportunity to post bail and you typically must serve the 60-day sentence.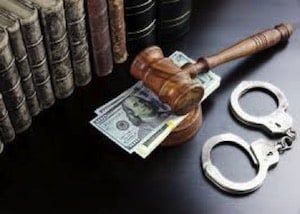 Even if you were released on personal recognizance which is essentially a form of bail, if you are charged with a new Massachusetts criminal offense, whether misdemeanor or felony, your bail may be revoked. To revoke your bail, the Commonwealth has to prove three the following three elements:
That you were given a bail warning when you were arraigned on your prior criminal charge. The judge will rely on the docket sheet showing that the judge checked off that a bail warning was given.
There must be probable cause to believe that you committed the new criminal offense
The judge must determine that your release will endanger the safety of the public. Generally, the argument in a bail revocation hearing is whether the judge should exercise his or her discretion and revoke bail given the new charges.
If you have a pending case when you are charged with a new offense, it is important to hire an experienced Massachusetts criminal defense lawyer immediately to represent you at your arraignment and to oppose any motion for bail revocation. Contact us today for a free consultation of your case.
If you have been charged with an OUI third offense or higher, it is likely that you will have to post bail to be released. Visit our website to learn more information here.