Massachusetts OUI Trial
A Massachusetts OUI trial is divided up into several components. Generally, an entire OUI trial can be completed in one day regardless of whether the trial is a bench trial or jury trial. Typically, a bench trial will consume two hours or less of court time.
What is the Difference Between a Jury Trial and a Bench Trial?
More commonly known, a jury trial is a legal right in Massachusetts; every defendant has the right to a jury of their peers. The jury will consist of six members from your surrounding community. Jury trials typically take longer than a bench trial, but usually do not last more than one day long. Sometimes, if the jury cannot make a decision on the day of trial you may have to return to court the following day while you await the decision.
Bench trials are very common routes for defense attorneys to take if their client is charged with a first or second OUI offense in Massachusetts. A bench trial differs from a jury trial, as it is only heard in front of a judge, rather than a panel of jury members. These trials will typically last a couple of hours to one full day.
A DelSignore Law attorney will be able to provide you with feedback as to which route may be better fitting for you as your case approaches trial. Electing for a jury v. a bench trial is largely dependent upon the facts of your case.
A OUI Trial in Massachusetts has the Following components:
If a defendant elects a jury trial on a second or third offense OUI charge, the jury does not know about the number of prior OUI convictions that a defendant has when deciding the case. The jury hears the evidence of the underlying offense and decides whether the motorist operated under the influence of alcohol. If a guilty verdict is returned, there is a separate trial as to how many prior DUI convictions the defendant has on his record. This is important for those charged with a Massachusetts OUI to keep in mind when deciding whether to proceed to trial.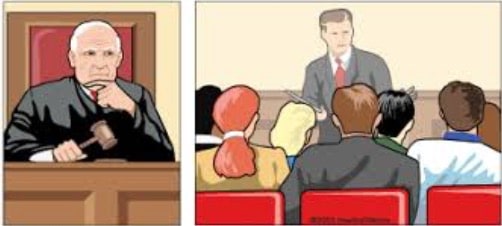 Additionally, at a Massachusetts DUI trial, the jury is not permitted to hear evidence as to whether a defendant refused a breathalyzer test. A jury is not permitted to draw any inference from the refusal to take a breathalyzer test and will not hear any evidence regarding a breathalyzer test if one was not taken. If a defendant takes a breathalyzer and the results are excluded prior to trial from evidence, the jury will also in that case not hear any evidence regarding breathalyzer test results.
If you have any questions about a OUI trial, feel free to call and I would be happy to explain the process. You can ask your questions at 781-686-5924 or complete the request an appointment form on this website.
To read more about electing either a jury or bench trial visit our website here.