Melanie's Law
Melanie's Law refers to the amendments to the Massachusetts OUI laws that went into effect on October 28, 2005. Melanie's law increased the license suspension for a Massachusetts second OUI conviction and subsequent offense OUI convictions. Melanie's law also imposes the requirement of installation of the ignition interlock device in all vehicles, owned by the offender, convicted of a second offense or greater OUI prior to reinstatement of driving privileges.
The offender must pay for the interlock to be installed and has to pay monthly fees in order to use the device. This is true for vehicles that you own outright, lease, and applies to company vehicles as well. While many states require that first time offenders that are convicted must get the IID installed, Massachusetts does not currently have this requirement.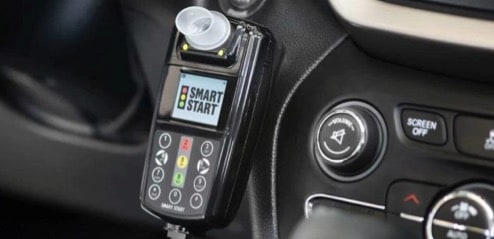 *IMPORTANT POINT ABOUT THE IGNITION INTERLOCK DEVICE*
If you are required to have the ignition interlock device installed, each time you get in your vehicle to drive you will be required to blow into the device and submit a breath sample. Any reading greater than.02 will prevent the vehicle from starting. Failure to comply with any and all requirements related to the ignition interlock device can result in license revocation for a period of 10 years to life, case dependent.
What Is Melanie's Law & How Does It Affect Me?
Melanie's law was named after Melanie Powell, 13 years old of Marshfield, Massachusetts who was killed by a repeat drunk driver in 2003. The purpose of Melanie's law was to give greater power to the prosecution in OUI cases and it allows the District Attorney to seek more stringent penalties.
The penalties for refusing a breath test in Massachusetts have gone up significantly due to the new law. It also created new criminal penalties, including an OUI child endangerment statute. This imposed an enhanced penalty for anyone convicted of OUI with a passenger under 14 years of age in the vehicle. The new child endangerment statute imposes a one year loss of license upon conviction and carries the potential for a jail sentence.
Additionally, the law created a motor vehicle forfeiture that allows the Commonwealth to seize the vehicle of anyone convicted of a fourth offense OUI or greater. Anyone convicted of a third or subsequent offense OUI can have their registration plates cancelled by the RMV.
Melanie's law also prohibits any sort of temporary license that, previously, could have been granted after a person was charged with OUI in Massachusetts. The law also requires that your vehicle be impounded at a tow lot for a minimum of 12 hours before you can retrieve it.
Melanie's law has also made it a violation to knowingly allow an individual (family, friends, acquaintances) with a suspended license to operate a motor vehicle.
Finally, Melanie's law increased the license suspension for those convicted of motor vehicle homicide from ten years to fifteen years. Melanie's Law also created the crime of Manslaughter by Motor Vehicle. In summation, you could be charged with manslaughter by motor vehicle if you commit manslaughter while under the influence of alcohol or drugs. Additionally, if you are charged with OUI while you do not have an active license, you can now be charged with two crimes at once:
OUI
OUI while driving with a suspended license
The additional offense, inherently, increases the consequences by carrying a one-year mandatory jail sentence along with a one-year license loss.
Delsignore Law Attorneys Understand Melanie's Law and can Prepare a Winning Defense For You
Attorneys at DelSignore Law have represented numerous clients charged with OUI offenses ranging from a first offense OUI through a fourth offense OUI. We understand the legal impact these charges have and the license consequences that the charges carry. Give us a call today at (781) 686-5924. We offer free consultations and are available to discuss Melanie's Law in greater detail with you.
You can review some of the frequently asked questions we get from our clients along with our OUI case results on our website today.