Massachusetts Indecent Assault and Battery Lawyer
Indecent assault and battery is a criminal offense that requires a very strong defense focused on why the victim would fabricate charges against you. While the burden of proof is on the prosecutor to prove the case beyond a reasonable doubt, as a defense lawyer, our goal is to prove as much as we can to put whole in the Commonwealth's theory of how the incident occurred.
To understand indecent assault and battery, one must first understand the definition of assault and battery as recognized in a court of law; assault and battery is the intentional use of force, unjustified, on another person.
It is important to have an experienced lawyer to develop your lawyer early in the case as to why the Victim is making up the allegations against you.
What you should do within the first few days of hiring a lawyer.
To plan a winning defense, you need to hire an investigator to develop a motive as to why the victim fabricated the charges. You may believe the victim is lying; we believe you, but a jury will want as much proof to show that the the complaining witness cannot be trusted as possible. The goal is to be able to establish as much of your defense as possible without you having to testify in court. While you can testify, the case will be stronger if your theory is supported by other evidence.
Create a list of witnesses that can be interviewed who know about the allegations or the complaining witness. It may be that we do not have a clear motivate as to why the charges would be fabricated early in the process. By speaking to as many people as possible, we can create the best theory of defense.
We need to learn as much as possible about the complaining witness, the people around her to develop a compelling theory of defense.
What is an Indecent Assault and Battery?
On the other hand, Indecent assault and battery is an intentional and unjustified act in which another person touches the "private area" of another person. The crime is termed indecent assault and battery, as it is generally considered to be a crime a reasonable person would consider offensive and immoral. In some situations, the private area of another person is determined in the setting in which the alleged incident took place.
Examples of a person's private areas are, including, but not limited to:
Thighs
Abdomen
Breast
Buttocks
Genitals
Generally speaking, indecent assault and battery is divided into 2 (two) separate crimes; indecent assault and battery on a person under the age of fourteen, and indecent assault and battery on a person fourteen or older. Each of these crimes have different elements and carry different penalties if found guilty.
In order to prove someone guilty of indecent assault and battery on a person fourteen or older, there must four elements proven beyond a reasonable doubt:
1 The victim was under the age of fourteen when the assault occurred
2 The defendant committed an assault and battery against the victim
3 That the assault was in fact indecent
4 The the alleged victim did not consent to the acts if the person is the age of consent.
Will you have to Register as a Sex Offender?
An Indecent assault and battery charge does have mandatory sex offender registration requirements unless the charge is resolved with a CWOF and the judge agrees to waive the registration requirements.
Will it impact my immigration status?
An Indecent Assault and Battery charge if admitted to even with a CWOF would like result in deportation and exclusion from the United States.
If you have been charged with indecent assault and battery, it is crucial that you understand some of the penalties you may face. Jail time is likely, and the charge is considered to be a felony; read more about the penalties here.
You can call or text anytime at 781-686-5924; it its never too early or late to call; you can contact us evenings, holidays and weekends.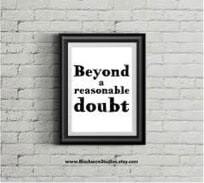 Do not hesitate to contact an experienced criminal defense attorney at DelSignore Law. Call us today at (781) 686- 5924 for a free consultation and to have any lingering questions answered.