Construction Accidents in Massachusetts
Construction accidents & Worker's Compensation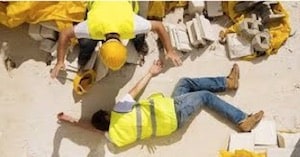 Even though we call them accidents, construction "accidents" occur due to negligence by someone along the way (improper use of equipment, bypassing safety protocol, leaving machinery where it shouldn't be, doing something that goes against regulations, intentionally working in unsafe environments) causing improper safety and a violation of state and fed regulations.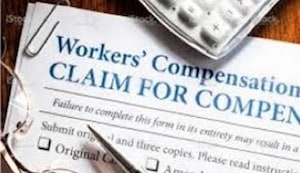 OSHA stands for the Occupational Safety & Health Administration. They have very strict rules and guidelines that should be followed on every job site. They require training before even being allowed on a job site. If not following regulations a job site could be shut down by OSHA or uncertified people could be removed.
The most common accidents in construction in Massachusetts occur due to:
Lack of personal protection equipment
Unguarded trenches
Heavy machinery
Scaffolding
Old not updated or up to code equipment
Untrained people working on job sites
Improper site inspection
Not following OSHA and other safety protocols
Injuries:
Broken bones
Head trauma
Neck and spine injuries
Brain damage
Loss of limbs
Long term damage to your body
Injuries from construction sites are usually pretty serious. The most common cases are the ones that deal with people having long term back, neck, and spinal damage. This is all caused from heavy lifting, hard manual labor, and being thrown around in a piece of heavy equipment.
After these types of accidents people immediately jump to Worker's compensation when they don't realize they may be able to seek damages in a personal injury suit as well.
Benefits from Worker's Compensation due to construction accident:
Medical expenses
Portion of lost income
Does NOT include future wage loss, pain and suffering, or anything else.
Contacting an attorney is essential in order to be able to claim damages in a personal injury suit. Most people do not want to sue their employer, but they have to realize most workplace accidents and in juries are preventable in some way. They just need the legal advice from an experienced attorney too help them understand that.
Worker's compensation overall covers things like:
Auto accidents
Machine injuries
Lifting injuries
Construction
Scaffolding
Violence in the workplace
Exposure to chemicals or toxic materials
Illness related to being stressed from the job
Fatality benefits
Workers Compensation benefits in general
Partial disability benefits
Loss of function
Total disability
Permanent disability
Death benefits
They DO NOT cover pain and suffering.
Contact DelSignore Law office in Attleboro at (508) 455-4755. We have an office located at 120 North Main Street suite 306 in Attleboro Massachusetts.