DelSignore Law Community Involvement

Like any local business, the ultimate purpose of our work is to create a positive impact and help improve the lives of those around us. From high school to law school to my current practice, I have always had an appetite for learning so it only made sense to pass on informative resources that have previously assisted me to community members I come into contact with.
As well as being an attorney, I try to give back to the community by supporting and promoting the success of other local businesses and resources. For the past several years, I have been partnering with the Stoughton High School to provide undergraduate students with donations in order to help ease the financial cost of attending college; the DelSignore Scholarship for Success aims to support local graduating-seniors as well as their families.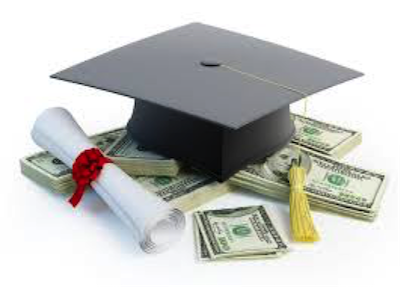 What is the Scholarship for Success?
The DelSignore Scholarship for Success was designed to assist high school students who have faced hurdles that could have otherwise hindered their ability to perform academically. The scholarship aims to recognize local graduating seniors for their hard work and academic achievements throughout their high school career. As a thank you for taking the time to apply, I send each applicant a personal letter along with a copy of one of my favorite books; The Slight Edge by Jeff Olson. This book has offered me a refreshing outlook on life and has inspired me throughout my career and in my personal life. As this book has been a useful tool for myself, I wanted to share it with each and every student who took the time to apply for my scholarship; I believe that this book could help each student in their college journeys and future careers.
For the most recent scholarship, Attorney DelSignore sent 35 students from Stoughton High School a copy of the book The Slight Edge.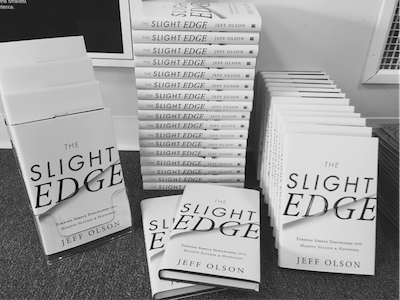 The Scholarship began in 2014 with one winner. In 2015, I selected two students as I was impressed and torn between two applicants. The first-place winner received a $1,000.00 scholarship while the second-place recipient received a $500.00 scholarship. In 2016, we received 35 applicants for the scholarship; two Stoughton High School Students were chosen as the winners, marking the third year in a row that the scholarship has been awarded. One of the winners was planning on attending UMass Amherst while the other was going to attend Merrimack College in the fall.
Recent Successful Applicants
This year in 2017, we again received roughly 35 applicants for the DelSignore Scholarship for Success. After taking the time to read through the applications, there were three students who stood out to me; two of these students were awarded a $500.00 scholarship and the grand prize winner was given a $1,000.00 scholarship towards the college of their choice. Each student whom took the time to apply was again sent a personal letter along with a copy of The Slight Edge.
DelSignore Law attempts to be active in the community and continues to give back to aspiring collegiate students. DelSignore Law we strongly encourages fellow businesses' and agencies to reach out so that we can help support and promote your work.