Massachusetts Drug Conspiracy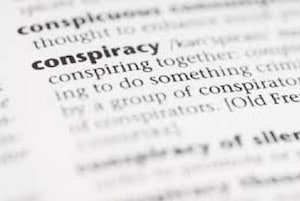 A Massachusetts drug conspiracy is an agreement by two or more people to violate the drug laws. A conspiracy cannot be between a buyer and seller in a drug transaction. In some Massachusetts drug cases, the Commonwealth will charge the defendant with conspiracy incorrectly when only a buyer and seller are involved. A drug conspiracy will generally involve an agreement by two or more people to distribute narcotics. Conspiracy is used as a charge when law enforcement can not figure out who actually had control or possession of the illegal substance.
The Commonwealth can prove that an agreement exists based on circumstantial evidence. This may take the form of surveillance evidence that the defendant was present during the drug transaction with the other participate in the conspiracy; that the two individuals lived together or that the participates in the conspiracy had a role in facilitating the drug transactions.
The crime of conspiracy in Massachusetts can be charged even if the criminal activity was unsuccessful. A charge of conspiracy has three elements:
an agreement
to do something unlawful; and
the shared intent to carry out the unlawful activity.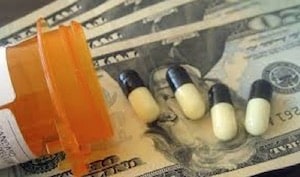 In Massachusetts it is not even required to prove that you took steps to carry out the conspiracy.
For a first time offender in the state of Massachusetts you can find yourself in a pretty sticky situation. First time offenders of non violent drug conspiracy charges can still face jail time, even if you were just in the same location that drugs were being sold.
Controlled Substance Act (Massachusetts Law 94.40) - if you conspire with another person to commit a drug crime, you could be punished as if you had committed the crime.
Most times when you get charged with a drug crime they end up adding conspiracy onto your charges and it makes matters much worse.
It is very easy for the prosecutor to convict someone of conspiracy. The prosecutor only needs to prove that the defendant along with someone else had plans to violate the drug law.
Charges for Conspiracy
-conspired to commit a felony that is punishable by life in prison, the punishment for the conspiracy offense could be up to 20 years in jail in addition to a $10,000 fine
-conspired to commit an offense that was punishable by ten years or more, then the defendant could be placed in jail for up to ten years and fined up to $10,000
-all other conspiracies to commit felonies punishable for less than ten years in prison, the defendant could be held in jail for five years and charged a fine of $5,000
-found guilty of conspiracy to commit a crime that is not a felony, the defendant could still be given a sentence of up to 2 ½ years in jail and a fine of $2,000
You need to make sure you have an experienced attorney to help if you get charged with conspiracy. Attorney DelSignore has the necessary legal tools to get you through your case.
If you are charged with a Massachusetts drug conspiracy, call Attorney DelSignore for a free consultation at (508) 455-4755 or (781) 686-5924.