Worcester Criminal Lawyer
As a Worcester Criminal Defense Lawyer, Attorney Michael Delsignore can help you get through a criminal charge. At DelSignore Law, he helps clients get through the following criminal charges:
OUI
Domestic Assault and Battery
Misdemeanor offenses like, leaving the scene of property damage, negligent operation of a motor vehicle and Larceny offenses.
Additionally, if you are charged with a drugs or gun crime, Attorney DelSignore can help you avoid a conviction on serious charges such as these.
Being charged with a crime can be a traumatic experience and can often lead to decisions that may make the situation worse or hamper your eventual defense. Most people ask what should I do to help the case. In many cases, the best thing you can do is start moving forward with your life; continue working if you can and get treatment for anything related to the criminal charge. If you are charged with an OUI offense, do some alcohol treatment; if you are charged with a drug crime, enroll in drug treatment. If you are charged with a domestic assault and battery, engage in counseling.
What should you do when charged with a Criminal Offense in Worcester?
By doing something early in the process, voluntarily, it can help to get a more lenient resolution with the district attorney and it would be helpful if you were found guilty after trial. Trying to handle the perceived problem, is a good way to help the outcome of the case.
Potential Defenses in Criminal Charges
For this reason, it is important to understand the basics of criminal law in Worcester and your basic legal rights in this type of situation—as well as the potential importance of retaining qualified legal assistance.
Some of the common defenses in a criminal case include:
The officer did not read you Miranda rights.
There was no legal basis fro the stop under the Fourth Amendment or Article 12 of the Massachusetts Constitution.
In an assault and battery, you may have some affirmative defenses like self-defense.
Having a Worcester criminal lawyer by your side could help ensure that all your rights are protected and avoid inadvertently jeopardizing your reputation and your freedom. An accomplished criminal defense attorney could also help guarantee that you have an opportunity to provide potentially exonerating information and defend yourself in court.
Potential Outcomes for Criminal charge in Worcester.
Once a Worcester resident is charged with a crime, there are a limited number of ways in which the matter can be resolved. For misdemeanor cases, it is sometimes possible to get the charges dismissed at a hearing with the clerk magistrate. These hearings only happen when alleged criminal behavior was not witnessed by a police officer.
Other cases may end with a judgement of Continuance Without a Finding (CWOF). In this type of outcome, the defendant does not enter a plea but agrees to be on probation for a specified period, usually one year. If the defendant completes the probationary period without any violations or further incidents, the original charge is dismissed. If, however, the defendant does not adhere to the probationary conditions or is charged with new crimes during the probationary period, the original charge will be reinstated.
What do know about Worcester District Court?
As a Worcester criminal lawyer, Attorney DelSignore can explain some of the unique attributes of the Worcester District Court. While the court process is very similar to other county courts, Worcester has some unique attributes:
Unlike other courts, the trial session starts precisely at 8:30 AM.
The district attorneys, typically, are assigned to cases earlier than most courts.
Having a lawyer that understands the Worcester District Court is important, as it ensures the best outcome possible for your case.
Types of Criminal Charges
At all levels of law enforcement—federal, state, or local—crimes are categorized as either misdemeanors or felonies. Relatively minor incidents such as speeding tickets can be charged as infractions or violations, but those are generally not classified as criminal acts unless there is some additional factor involved. For example, driving through a red light would usually be charged as a simple violation of traffic law, but may be considered a crime if the driver was impaired or drunk at the time.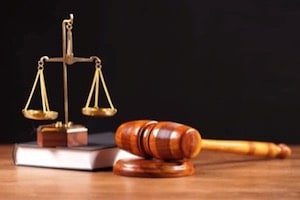 Misdemeanors
The law in Worcester defines misdemeanors as relatively minor criminal offenses that are not punishable by incarceration in federal or state prison. They can, however, carry a sentence in a county or local jail for up to a maximum of one year, as well as monetary fines and probationary sentences. Some examples of crimes often charged as misdemeanors include simple assault, disorderly conduct, larceny/shoplifting, operating under the influence, resisting arrest, and trespassing.
Felonies
Felonies are serious criminal offenses that are punishable by incarceration in federal or state prison and steep fines. Although Massachusetts eliminated the death penalty in 1984, it may still be invoked in federal cases that are prosecuted there.
Some examples of felonies include assault and battery with a dangerous weapon, child endangerment, possession of child pornography, kidnapping, sexual assault, and vehicular homicide. In some cases, repeated misdemeanor offenses may be charged as felonies as well.
Defendant's Rights
Defendants sometimes agree to plead guilty to a lesser charge and forego a trial in return for a reduction in punishment. The reduction may be from felony charges to misdemeanor charges, from multiple charges to one charge, or from a more severe charge to a less severe charge.
Finally, defendants in Worcester always have the right to a trial by a jury of their peers. Such trials, however, can be expensive and time-consuming, and typically involve a high level of uncertainty. A qualified Worcester criminal lawyer could work to streamline and simplify the court process in pursuit of a positive outcome.
Value of a Worcester Criminal Attorney
If you face charges for any type of crime, time is often of the essence. Waiting to see what happens next—or to see if the prosecutor will offer you a deal—is rarely a wise choice.
You may need advice and guidance every step of the way when you are facing criminal charges, a Worcester criminal lawyer with experience and expertise could provide all of that and more. Call our office today to speak with a seasoned attorney and get qualified legal representation in your case. You may call or text Attorney DelSignore any time at 781-686-5924. It is never too early or late to call, we are here to help at DelSignore Law.
You can learn more about the Massachusetts criminal court process and read some of our client reviews today.