Worcester Assault Lawyer
Being charged with assault or assault and battery in Massachusetts can have serious and long-lasting consequences. That is why you should consider immediately contacting a qualified Worcester assault lawyer if you are accused of or charged with such a crime.
A capable criminal defense attorney could devote the time and resources necessary to pursue a positive outcome for you.
The Difference Between Assault and Assault and Battery
Although many states have now combined the two into one crime, an assault is still a separate and distinct crime from assault and battery under the Massachusetts criminal classification system.
An assault in Worcester, Massachusetts involves an attempt to use physical force against another, or the demonstration of an intent to use harmful force against another. Some examples of what could constitute an assault in Worcester include:
A thrown punch that does not contact the other person
Threatening someone with an open knife even though no contact is made
Running at someone with a baseball bat in a way that makes them believe they are going to be struck.
Assault and Battery
An assault and battery, on the other hand, is an assaultive action that also involves some sort of harmful or offensive contact with another person without that person's consent. Battery in Worcester can include actions such as:
Pushing someone out of the way in a public place
Striking someone with a punch
Throwing an object at someone and hitting them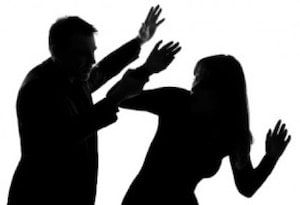 Different Levels of Assault in Worcester
The outcome of an assaultive action generally determines the level of charge the perpetrator may receive. An assault will likely be classified as a simple assault if it only involves a non-contact threat, but it could be deemed an aggravated assault if the perpetrator used a weapon or the alleged victim suffered serious consequences.
The Severity of the Injuries can impact how the charge will be resolved in Court.
Similarly, an assault and battery would likely be classified differently depending on whether the complainant suffered no bodily injury, a minor bodily injury such as a fracture or burn, a substantial bodily injury like a permanent disfigurement or an impairment of any bodily part, or a serious bodily injury such as a substantial risk of death or a loss of any bodily part.
Assaults and assault and batteries can be prosecuted as misdemeanors or felonies. The type of prosecution undertaken depends largely on the severity of harm the alleged victim of the assault suffers.
Potential Punishments
The crimes of assault or assault and battery are generally punishable by up to two and a half years in jail and a fine of up to $1,000. Additional penalties may be imposed if the alleged victim was a child, a pregnant woman, a person over the age of 60, a person with mental or physical disabilities, a police officer, a firefighter, an emergency medical technician, or an ambulance operator.
A person may also face additional consequences if they commit assault or assault and battery against a family or household member (i.e. domestic violence), or if they commit assault or assault and battery while under a restraining order. A skilled Worcester assault lawyer could attempt to mitigate the penalties that a person may face.
Civil Consequences
In many criminal cases involving assault or assault and battery, the complainant also makes civil claims against the alleged perpetrator in addition to pressing criminal charges. In such instances, the outcome of the criminal case can have a major impact on the outcome of the civil case.
How A Worcester Assault Attorney Could Help You.
Cases involving assault and/or battery often have a second side of the story. Ensuring that your side of the story is heard and understood is one of the most important things that an assault attorney in Worcester could do for you.
If you are charged with any type of assault or assault and battery, you may need to consult with a Worcester assault lawyer to discuss all the options available to you. The earlier you contact an experienced attorney, the sooner they could get to work on your case and start increasing your odds of a positive outcome. You can contact Attorney DelSignore anytime by Call or Text at 781-686-5924 to discuss your case. It is never too early or late to call; we are always here to help at DelSignore Law.
You can learn more about a domestic assault and battery charge on our website, as well as a charge of regular assault and battery.