Malden OUI Lawyer
MALDEN DISTRICT COURT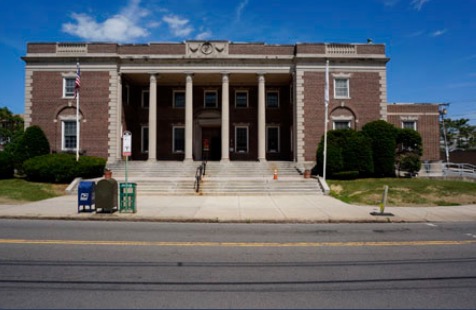 Malden District Court is located at 89 Summer Street Malden, MA 02148.
Malden District Court handles arrests from Malden, Melrose, Everett, Wakefield.
If you are looking at this page, it is safe to assume that you or someone you love was arrested for a drunk driving charge in Malden. One of your first priorities should be finding an experienced OUI Attorney that is familiar with the Malden District Court and the main actors within it.
Attorney DelSignore has an extensive understanding of Malden police procedure and evidence collection. As he defends OUI cases throughout Massachusetts on a regular basis, Attorney DelSignore know the key evidence in your case and how small details in the case can lead to a not guilty verdict at trial.
Other frequently asked questions include:
When can I get my license back?
How long is the court process?
Should I accept a plea deal?
This website was designed to cover these these questions and more, so that you can make a more informed decision on the next step for your case. Although the pages on this website will give you an idea of what to expect, they are not specific to your particular case and it is important that you consult with an attorney to discuss YOUR options.
Attorney DelSignore offers free in-person consultations, so that you can meet him in person and get your questions answered honestly and personally. When you come in for an office appointment, Attorney DelSignore will explain the police procedure methods for arresting someone on a drunk driving charge and can describe past cases that may have been similar to yours.
RECENT MALDEN DISTRICT COURT NOT GUILTY VERDICT
I was stopped at an OUI checkpoint in Everett. Throughout the months leading to my trial Mike guided and advised me and was there whenever I had a question.The day of my trial, Mike used his knowledge and experience in the district I was arrested in to decide a jury vs. a bench trial, which we decided on a jury with his experience with the judge that was on bench that day. From the beginning of trial to his closing argument, Mike owned the courtroom.
Before the trial began, mike argued to suppress two key parts of the police report which the judge sided with mike and not the DA and suppressed both. Through Mike's cross examination with the arresting officers, he skillfully threw doubt throughout the entire commonwealth's case. He even made one of the officers admit to the jury that I did well on my field sobriety! From start to finish, I truly never felt that I would lose once I saw him go to work at trial. The jury came back with a Not Guilty verdict in under about 10 minutes.
For more information on the court process and how your case can be defended:
Court Process when Charged with an OUI
Massachusetts OUI defenses
First Offense OUI Court costs
Call Attorney DelSignore directly at 781-686-5924 to schedule your free no-obligation consultation or to hear more Malden District Court case results.