Lawrence OUI Lawyer
If you were arrested for OUI in Lawrence, there are a few things you should know about the Lawrence District Court and how your case will proceed. OUI cases are difficult for the government to prove, because they are based, almost entirely, on opinion evidence by the arresting police officers. A police officer making an arrest for OUI is going to rely on a few things, such as:
Blood shot & glassy eyes
Slurred speech
Performance on the field sobriety tests
By forming an opinion on these observations, police officers have the discretion to make an arrest for OUI. More likely than not, the police officer who arrested you made mention of the factors above in your police report. What you need to know as someone charged, is how these observations will be presented at your trial.
Read what our clients have to say about us:
"EXCELLENT LAWYER!"
I consulted with Attorney DelSignore after being arrested and charged with OUI. It was my first time facing a criminal charge and I had no idea what to expect regarding the court process and the consequences I could face. His knowledge of the law was exemplary, and he provided excellent advice to me before I even hired him to handle my case. While shopping around for a lawyer, I knew that I wanted someone on my side who was knowledgeable and available to answer my (many) questions. Communication was extremely important to me. He was always prompt, and returned telephone calls both during and outside of normal business hours. He is kind, and genuinely interested in helping his clients overcome this great hardship. I recommend him without hesitation and am forever thankful for the wonderful job he did on my case!
-Client testimonial February 2019
For a first offense OUI in the Lawrence District Court, or for any other court in Massachusetts, the District Attorney will not dismiss the case. Having your case dismissed is generally not an option but is a common misconception that I hear from my clients; the district attorney will not dismiss your case and it will likely have to go forward through the court process. Notably, in Massachusetts, there are only two options:
Resolve your case by taking a plea deal
Contest your case and take it to trial
For many of our clients, taking the case to trial and fighting back against the charges you currently have pending is the best option. At trial, you will be presumed innocent. The government will have the burden of proof and will have to prove that you were operating your motor vehicle under the influence of alcohol to the highest degree of certainty- proof beyond a reasonable doubt.
During trial, the Government will have to prove the following three elements:
That you drove your car
That you drove the car on a public way in the state of Massachusetts
And that while driving, you were under the influence of alcohol such that your ability to operate a motor vehicle safely was diminished.
The jury will be instructed as to what they can consider and use to assess whether you were under the influence of alcohol or not. In an OUI case, it is important to stress to the jury that it is not illegal to consume alcohol and then drive. The law does not prohibit social drinking of any certain number of drinks as long as they are not under the influence of alcohol or over the legal limit of.08. Breathalyzer evidence can be challenged in court and is often rendered inadmissible; you should not assume your case cannot be won because there is breath test evidence.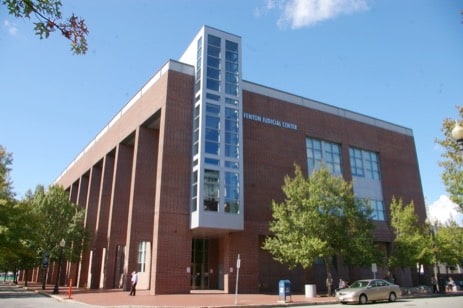 Attorney DelSignore explains how to defend an OUI outside of the Lawrence District CourtDELSIGNORE LAW ATTORNEYS ARE AVAILABLE & WILLING TO HELP YOU
Attorney DelSignore has won many cases in the Lawrence District Court, the court process, and the judges that preside in Lawrence. If you have questions on the best way to handle your case and want to understand whether or not you have a strong case, the first step is to send us a copy of your police report for a full review. We do not charge anything for a free consultation; Attorney DelSignore will read your report in its entirety and take the time to go over it with you. Feel free to contact us at 781-686-5924. You can text that number as well, we just request that you send pictures of your police report and include your full name in the text.
To learn more about OUI charges in Massachusetts, feel free to browse our website where we explain penalties of being charged with OUI as well as the license consequences you face.