Ayer OUI Lawyer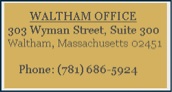 If you have been charged with OUI in Ayer, Massachusetts, (often referred to as DWI and DUI) your first step should be to find an experienced OUI lawyer. Attorney DelSignore understands police procedure and evidence collection. Handling primarily OUI cases, he knows how to obtain important evidence, what evidence to highlight and what evidence might be excluded under the law. Many wonder whether they should hire a local lawyer with an office near the Court or hire a lawyer that practices through the Massachusetts defending OUI cases.
Not sure where to look for a good OUI attorney?
As a result of successful outcomes on OUI cases, Attorney DelSignore defends clients throughout the Commonwealth. Cases are handled the same regardless of the district court you are charged with as the Court process is the same throughout the Commonwealth.
Since many OUI cases are heard by a jury when they go to trial, it is best to hire a lawyer whose practice centers on OUI defense, which you can judge for yourself, by looking at publication on OUI defense, recent case results and by speaking to the attorney.
Should I hire a local lawyer?
Some feel as though a local lawyer may know the judge better; possible, but not likely since judges are not assigned to one court but get reassigned to different courts. My advice would be to hire the best lawyer for your case, which you will be able to determine by meeting with a few different lawyers. Just as I would not recommend hiring a doctor based on location, I would make the same recommendation when picking a lawyer.
There are several reasons for being charged with an OUI. One of the most complicated of these is a roadblock. Watch the video below to get some information on what a roadblock is and why it is hard for the state to prove you were driving under the influence.
Wondering what your next steps will be? Click
here
for some information on the court process for OUI.
If you've been charged with an OUI in Ayer, the bottom line is that you need to contact a good attorney and you need to do it fast. You can call Attorney DelSignore at 781-686-5924 for a free consultation to discuss your case. He will provide you with the information you need to be aware of going forward with your case. Most phone calls are returned within an hour if not answered immediately.