Wrentham OUI Lawyer
As a Wrentham OUI lawyer, Michael DelSignore has appeared in the Wrentham District Court frequently and has successfully defended numerous individuals charged with drunk driving out of the Wrentham District Court. Defending drunk driving requires a careful understanding of the following:
The training of the police officer
Knowledge of breathalyzer testing
The ability to communicate a clear theory to the jury or judge as to why the Commonwealth's evidence is insufficient to prove the OUI charge that is pending against you
When speaking to an OUI lawyer about your case, there are a few questions you should make an effort to ask, and you should find out what types of evidence your lawyer will be able to obtain from the Wrentham Police Department.
What Type of Evidence Will the Wrentham Police Department Have?
If your arrest is by the Wrentham police department, you can expect that there will be a video of the booking process. This video is of relatively low quality and is one of the more difficult police videos to have edited and to view. However, it will show your appearance and what occurred during your booking process.
While it is not a video of high quality, videos are generally very useful and often times can help win your case. At trial, I will often argue that while the video is not great, it is the fault of the Commonwealth and the police department for not providing a better-quality view, and that this lack of evidence should raise a reasonable doubt.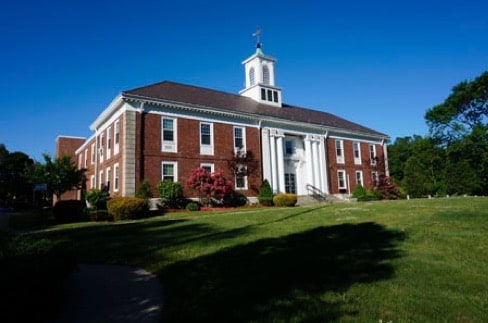 The court is located at:
60 East Street, Wrentham, MA 02093
The Wrentham District Court hears cases from the following towns: Foxboro, Franklin, Medway, Millis, Norfolk, Plainville, and Walpole. Wrentham District Court has an arraignment session on the first floor when you enter the court; its trial session is one the second floor. Typically, the court will have two judges assigned to the court. On Friday, the court will only have one judge as trials are not scheduled on Friday.
If you or a loved one needs to speak to a Wrentham OUI lawyer, contact Michael DelSignore today for a free and confidential appointment to discuss your rights.
Michael DelSignore has offices conveniently located in Stoughton, 530 Washington Street and in Attleboro, 7 North Main Street, Suite 219A, Attleboro, Massachusetts.
Call (508) 455-4755 or 781-686-5924 to schedule an appointment to discuss your case. In the meantime, feel free to browse our OUI case results and read about the court process after you are charged with OUI.