Worcester OUI Lawyer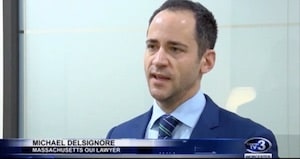 Attorney Michael DelSignore is a Worcester OUI lawyer who defends motorists charged with OUI in all of Worcester County. As a result of increased publicity surrounding drunk driving arrests, police officers in Worcester and throughout Massachusetts generally will arrest someone for operating under the influence when they smell alcohol and there is an admission to alcohol consumption. The officer will order the person from the car and field sobriety tests will be used to support the decision to arrest. Many are upset when arrested for OUI in Worcester, but there is very little that can be done to avoid an arrest as the decision is made solely based on the opinion of the officer.
Two things to keep in mind about an OUI charge:
Only criminal offense based on opinion;
Easy to get arrested because many officer's will assume you are under the influence if they smell alcohol.

Attorney DelSignore is dedicated to helping those charged with OUI fight their case. Worcester District Court is one of the busiest courts in Massachusetts. The court has an arraignment session as well as a pretrial session along with two trial sessions, as typically five district court judges will be assigned to the Worcester District Court.
Important Note about When the Court Starts:
If you are scheduled for trial, you should be at the Court at 8:30 as the trial session starts promptly at 8:30. Unlike most courts which start at 9 or later, the Worcester District Court Trial session starts timely every day.
Cases from the following towns will be heard in the Worcester District Court:
Auburn
Millbury
Worcester
What is involved in defending an OUI arrest in Worcester County?
In many cases, those charged with OUI are subject to unfair field sobriety tests and over-zealous police officers. A successful defense of an OUI case begins with a throughout investigation of all evidence, police reports, viewing the area where the field sobriety tests, the roadway where any traffic violation occurred and looking at any cruiser camera or booking videos. Many counties within Worcester video tape the booking which can be a powerful defense in some cases. Often the booking video shows an accused appearing to have good balance, acting polite and responding to all of the officer's questions which sometimes contradicts and undermines the officer's police report.
If you took a breathalyzer and failed, Attorney DelSignore will explain the methods to exclude the test from evidence and how you can still win your case despite the breathalyzer evidence.
Issues that frequently arise for individuals charged with DUI in Worcester include:
You can learn the defense to your drunk driving arrest by scheduling an office appointment. Attorney DelSignore has an office located in Westborough, Massachusetts at 1900 West Park Drive, Suite 280 Westborough, MA 01581.
If you are charged with a OUI in Worcester County, call Attorney DelSignore immediately and let him help prepare your defense to your Worcester DUI charge. Call 508-455-4755 or contact Attorney DelSignore on his cell phone at 781-686-5924.
Our client was stopped near the Rhode Island border. The case begun in the Uxbridge District Court but was transferred to the Worcester District Court for trial per court rules. At trial, Attorney DelSignore discredited the arresting officers opinions of the field sobriety tests. During cross examination, Attorney DelSignore was able to highlight that the officer failed to put a number of intoxication signs in his report. After trial, the client was found not guilty avoiding a criminal conviction.
-September 2019