What is the Impact of an OUI Conviction on a Massachusetts Nursing License?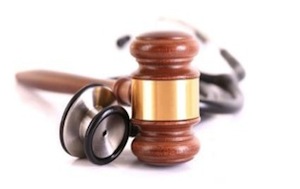 An OUI charge in Massachusetts can have many different consequences- one of these consequences being the impact on your professional license. Nursing licenses are regulated by the Department of Health in Massachusetts.
When an individual faces a First Offense Massachusetts OUI charge and has a nursing license, as a result of a conviction of OUI, the nursing board may take action- issuing an order for the individual to appear before the Board for a formal hearing.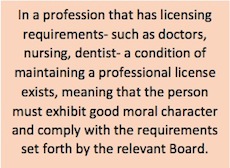 On a first offense OUI, the Board has broad discretion in the actions that can be taken regarding your license.
Any charge of a Second Offense OUI or greater, presents the substantial likelihood of permanent revocation of your nursing license. In multiple offense OUI cases, the Board will take the position that your problems with alcohol make you unfit to hold a nursing license and will likely issue a permanent revocation for third offenses and higher and may do so at the second offense level.
It is important to note that there is no mandatory duty, you as a nurse has, to self- report an OUI incident or charge. The nursing board likely would not find out about the incident unless someone reported it or if it showed up on your CORI. However, anyone has the ability to report a complaint- including but not limited to police, the court system, and even civilians.
Once the complaint has been received, an investigation would be conducted to evaluate whether or not a substance abuse problem is present. The subsequent findings would be given to the Board and the Board would then consider whether or not to move forward with any discipline in regards to the incident; the Board considers each case to be different and therefore looks at the facts of each specific case before determining discipline.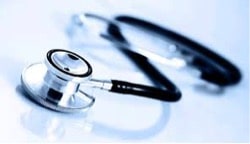 If you are applying to be a nurse and do not yet have your license, keep in mind that you will have to wait one year, after all of the conditions have been met, to be considered as having "good moral character".
Even if you are able to retain your license after an OUI charge in Massachusetts, your record will follow you and limit employment opportunities.
If you are charged with a Massachusetts OUI and have a nursing license it is important to fight the charge given the serious consequence to your professional status. Attorney DelSignore understands the severe consequences to your professional nursing license as a result of a Massachusetts OUI offense. To discuss your case, you can call Attorney DelSignore at 781-686-5924 or 508-455-4755.
Learn how to avoid adverse professional consequences by understanding the defenses to an OUI charge. To Learn more visit our page discussing Recent OUI wins for all types of professionals in cases with accidents and failed breath tests.