Frequently Asked Questions by Westport OUI Arrestees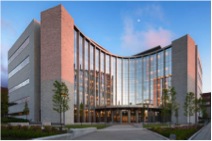 Fall River District Court
186 South Main Street
Fall River, MA 02720
Law Office of Michael DelSignore
448 County St
New Bedford, MA 02740
As an experienced OUI attorney, I come across many individuals who are very nervous about the potential outcome of the case, and anxiety from the uncertainty that lies ahead with the upcoming court process.
It helps to research the legal terms in an effort to gain familiarity with the court process. To get you started, I have created a free e-book download to help you learn the court process and reduce their anxiety of what will happen in Court.
What Court will my case be heard in?
A charge of OUI in Westport, Massachusetts will be heard in the Fall River District Court. The Fall River Court is referred to as the Justice Center and hears both district and superior court criminal cases. The Court has four sessions, two trial sessions, a pretrial session and arraignment session.
How can the Westport booking process help my case?
When you are arrested by the Westport police department, one of the ways to show that you were not under the influence is to emphasize that you cooperated with the officer during booking, answered all questions and had good balance in booking. Typically, there is no mention of the booking process in the police report.
What Type of Trial Should I elect Bench or Jury Trial?
Charges of OUI can either get a bench or jury trial in the district court. It is up to a defendant to decide which form of trial to elect. This decision is based on the strength of the case, the type of evidence that will come into play at trial and other facts and circumstances regarding the case. It is only after a thorough investigation of the case, discussion with the individual that a determination can be made as to which type of trial is more beneficial.
What Type of Legal Issues are there in a Drunk Driving Case?
An OUI charge could also involve numerous motions to exclude or limit the evidence such a motion to exclude a breathalyzer test, exclude incriminating statements or to challenge the admissibility of evidence seized during a search of a motor vehicle such as when the police find open containers or alcohol inside a vehicle.
If you have questions about a Westport OUI charge you can call Attorney Delsignore at 508-455-4755 or 781-686-5924. You can also download his free book or watch some informative videos on this website that address frequently asked questions .