Westminster OUI Lawyer
A typical question for those charged with OUI in Westminster is "can I win my case with a failed breathalyzer test meaning registering above the legal limit of .08?". As an experienced Westminster attorney, Michael DelSignore has had success in defending clients who have registered high breathalyzer results. Many attorneys will see the failed test and assume guilt and may suggest a plea deal even if the client feels they have a good defense. An experienced attorney will know a failed test is not conclusive.
There are many factors such as a person's health condition, a faulty breathalyzer machine or an inexperienced officer administering the test that may lead to higher results than were warranted. In these cases, attorney DelSignore has great success in suppressing the evidence of the breathalyzer results because of these complications.
Another common question raised by those charged with OUI in Westminster is in regards to the implications of refusing a breath test. When a defendant has refused a breathalyzer test, it will be tougher for the prosecution to prove there was drunk driving. Without a blood alcohol content to rely on, the prosecution will have to rest on the subjective observations of the police officer which can be very unreliable.
You may be concerned that the jury will find out that you refused a breathalyzer test. However, the jury will not be informed of a defendant's refusal of a breathalyzer test and the prosecution is not permitted to offer any evidence of this refusal. The jury will be instructed that they cannot draw any inference due to the lack of breath test evidence in your case.
Attorney DelSignore is a Westminster OUI attorney. Attorney DelSignore will work with his clients personally from the first meeting to trial to prepare the best and most appropriate defense in your case. He is experienced in every area of OUI cases including: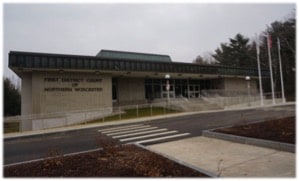 Westminster, Massachusetts is a small town in Worcester County of just over 7,000 people. Criminal cases in Westminster will be heard in the Gardner District Court at 108 Matthews Street in Gardner.
If you are charged with an OUI in Westminster the first thing that needs to be done is to contact an experienced OUI attorney to help win your case. It is important to have a lawyer who will fight for your rights and help have your voice heard.
If you or a loved one has been charged with an OUI in Westminster or the surrounding area, please call 781-686-5924 for a free consultation or to schedule an appointment; the attorneys at DelSignore Law understand you have been burdened with a license loss from being arrested for OUI, we will do our best to meet with you at an office location most convenient for you.