Westborough OUI Lawyer
Quoted in the Worcester Telegram and Gazette on recent OUI arrest involving police officer
Attorney DelSignore is a Westborough OUI lawyer and defends those charged with drunk driving, OUI/DUI in Westborough, Massachusetts.
Those charged with OUI out of the Westborough District court are likely to have video of their arrest. In most cases, this video will assist in your defense. Many police departments within the Westborough area use cruiser camera and booking videos. Benefits of video in an OUI arrest: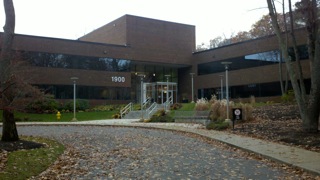 Shows how you did on the field tests, most appear to do better than how the officer describes in the police report on video;
Shows what the officer said to you;
Video shows the environment and the difficult conditions under which the tests are performed.
With video evidence, it is important for you to hire an OUI lawyer immediately to make a motion to preserve this evidence. While the police departments within the Westborough area will generally save these videos, they are under no obligation to do so if not under a court order.
Location of the Westborough Court:
The Westborough District Court is located at 186 Oak Street and handles cases that originate in the following cities within Worcester County:
Grafton
Northborough
Shrewsbury
Southborough
Westborough
On your first court date in Westborough District Court, your case will be heard in the first session court room which is straight in front of you when you walk into the building. You will have to report to the probation department in the basement prior to your case being called in court. Typically, court starts at 9:00 am in the Westborough District Court; however, it is important to arrive early to ensure time to check in with probation.
Scheduling an appointment:
Attorney DelSignore has an office located conveniently in Westborough, Massachusetts at 1900 West Park Drive, Suite 280 Westborough, MA 01581 where he will be glad to discuss your case; office appointments can also be made at one of his three other office locations.
If your case proceeds to trial, it will be moved from the Westborough District Court to the Worcester District Court has Westborough Court does not summons jurors for trials. Once all evidentiary motions are heard, your case will likely be transferred to Worcester District Court for a jury trial.
Attorney DelSignore is a Westborough DUI lawyer will explain the license consequences of a conviction, the court process and will discuss with you defenses to your case. You can also download a free copy of Attorney DelSignore book Understanding Massachusetts OUI laws to learn more or can call him to have your questions answered directly at 508-455-4755 or 781-686-5924.