Menard OUI Lawyer
Being arrested is a frightening experience. When an arrest turns into an OUI charge, it is life changing. Attorney DelSignore is here to assure you that you are not alone and help you fight your case.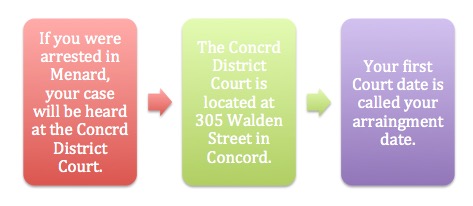 FIND OUT THE STEPS THE PROCESS FROM A LAWYER THAT HAS BEEN THROUGH THE PROCESS WITH CLIENTS SINCE 2005.
At your arraignment date, you will be formally told the charges against you and the Court will determine if you are to be released based on your promise to return, or if they should set cash bail.
Typically, on a first offense charge, bail will not be an issue. After your arraignment, there will be a pre-trial hearing and any hearings regarding motions that your attorney may put forward in an attempt to better the result of your case.
If you are thinking about hiring Attorney DelSignore, read his case results here.
Even if you failed a Breathalyzer test, it is still possible to win your case and prove that the Commonwealth lacks sufficient evidence to convict you. Additionally, field sobriety tests are often not difficult to fight. There are several factors aside from intoxication that may cause an individual to fail a field sobriety test. Keep in mind that OUI is a crime of opinion and there are many ways to attack the arresting officer's opinion that you were under the influence of alcohol.
It is important for all people charged with OUIs to have an attorney present for all Court hearings, including your arraignment. It is advisable that when someone is charged with a DUI, they contact an attorney who is familiar with the law immediately.
Attorney DelSignore is an attorney with years of experience in DUIs under his belt. He has fought and won many cases in Concord. If you have been charged with an OUI, call Attorney DelSignore immediately at 781-686-5924. He will advise you based on the facts of your case and you can be assured that your conversation will be completely confidential.