Waltham OUI Lawyer
Waltham Office
40 Crescent St, Waltham, MA 02453
By appointment only
Many facing an OUI charge in Waltham may have been stopped for a minor traffic violation, like speeding or not having an inspection sticker. When the lights go on, you pull over safely and immediately. The officer comes to the window, you respond to the officer questions and think the encounter will end, but it keeps going until you get arrested.
As a Waltham OUI lawyer, Attorney DelSignore has represented many charged with OUI and can explain the defenses to your case. These defenses include:
Ways to attack field sobriety tests
Flaws with breath testing
Legal defenses that could result in the dismissal of your case.
Waltham District Court
38 Linden Street,
Waltham, MA 02452
Recent win in Waltham
An under-age client involved in an accident was charged with an OUI and had a breath test of .10. With claims by the police that my client failed field sobriety tests, smelled of alcohol, had slurred speech and blood shot eyes with open alcohol in the car, the client was still found not guilty at trial.
This court handles all types of criminal charges in Waltham and the surrounding areas of Middlesex County, including:
Attorney Michael DelSignore represents clients facing drunk driving charges, charges stemming from a DUI accident and other alcohol or drug-related violations. By challenging evidence in court, including the results of field sobriety tests and breathalyzer examinations.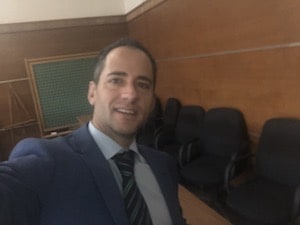 Some of the factors that can influence a whether a breath test is admissible or the accuracy of the results include the following:
Whether the officer complied with the 15 minute observation period;
Whether the sample taken by the machine was deep lung air;
Your temperature at the time of the test can impact the results;
Breathing patterns into the machine can make the result artificially high, which can occur for individuals with lung capacity or suffering from asthma.
Whether you have been charged with your first violation of Massachusetts drunk driving laws or have been charged with a second- or third-offense of the state's OUI law, hiring an experienced drunk driving defense lawyer is critical to protecting your rights.
You may call 781-686-5924 to ask any questions about drunk driving defenses.