Uxbridge OUI Lawyer
If you were arrested and charged with an OUI in Uxbridge, you can plan on appearing at the Uxbridge District Court most of your court hearings. The court is located at 261 South Main St., Uxbridge, MA 01569. Additionally, the Uxbridge District Court will hear arrests originating in Blackstone, Douglas, Millville, Northbridge, and Sutton.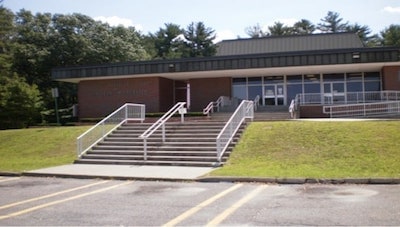 While your case will begin in Uxbridge, ultimately, if there is a trial you will likely elect to have the case moved to the Worcester District Court, where you have the option to elect a jury trial. If you keep the case in Uxbridge, there is no jury session so you must have your case heard by a judge.
Attorney DelSignore frequently appears in the Uxbridge District Court on behalf of defendant's who find themselves facing criminal charges. We have familiarity with the court and the judges, as well as the police departments in the area. We would be happy to attend your Uxbridge court dates with you and look forward to speaking with you.
Read what our clients have to say about us:
Great Job!
Attorney DelSignore was a wonderful lawyer to work with. He always made himself available if I had any questions and never made me feel rushed. During trial, it was evident he spent a ton of time on the case and demonstrated so much skill and energy in the court room. He did an excellent job cross- examining the witness and the result of his work and skill was the outcome we hoped for. I definitely recommend him!
The Blackstone, Sutton and Millville police departments generally have video evidence of you following your arrest. This means that in the police department, there are cameras that will capture you once you are brought back to the station. Unlike many departments in Massachusetts, the quality of video of these departments is very good and includes audio.
Did you know?
In many cases, a booking video can be used to rebut accusations of the officer and can work in your favor at trial.
HOW DOES A DELSIGNORE LAW ATTORNEY PREPARE A WINNING DEFENSE?
At DelSignore Law, we make every possible effort to craft the best defense possible. This requires a full evaluation of your case to determine the key facts. In order to prepare a winning defense, Attorney DelSignore will consider the following:
Observation of driving: In many cases, the officer will allege that your driving was erratic before pulling over. We will work to minimize the officer's observation's in an effort to show your driving may not have been as bad as claimed.
Interaction with the officer: When the police officer approaches your vehicle window, they are observing how you follow directions. Only the stuff you did wrong will be listed in the police report, so through cross-examination we will work to highlight what you may have done correctly.
Your exit from the vehicle: Police officers are trained to observe how you exit your vehicle after being stopped. They are looking to see whether you lean on the car or use it to help you get out. If there is no mention of this in the report, this is another detail that contradicts the officers' opinion that you were impaired.
Performance on the Field Sobriety Tests: How someone performs on field sobriety tests is a largely subjective determination. These tests are not based on exact science, and police have the discretion to score the tests as they chose. These tests have been identified as being somewhat unreliable and unfair. At court, we can touch base on all of these issues, as well as the weather when you performed them, the conditions of the area, and your medical history. There are a number of factors which can influence your performance on these tests.
Your conduct during the booking process: As mentioned previously, many of the towns that fall under the Uxbridge District Court jurisdiction have booking video evidence. In court, we can use the evidence to show your demeanor and how you acted with the police following your arrest.
A winning defense must be crafted only after a DelSignore Law attorney has reviewed your case completely. Each case is different and has a number of different facts surrounding the case. Please consider contacting us today.
Breath test refusal license suspension overturned in the Uxbridge District Court:
In this case, our client had his license suspended after he refused to take the breath test. A DelSignore Law attorney appealed the suspension with the Board of Appeals whom eventually upheld the RMV's decision to suspend the clients license. From there, a DelSignore Law attorney filed an appeal of the suspension with the Uxbridge District Court. After making an argument on the client's behalf, the license suspension was overturned and the client was permitted to drive again without any license restrictions.
WHAT HAPPENS IF YOU HAVE A RHODE ISLAND LICENSE BUT ARE ARRESTED IN UXBRIDGE?
Since Uxbridge boarders Rhode Island, many clients charged with DUI in Uxbridge will have a Rhode Island license. You should know, that unlike Massachusetts, Rhode Island does not offer a work or hardship license.
CONTACT AN EXPERIENCED OUI LAWYER AT DELSIGNORE LAW TODAY
Attorney DelSignoe represent's clients facing Massachusetts OUI charges every day in court. Whether you are facing a first-offense or a repeat offense for drunk driving in the Uxbridge District Court, it is important to have a knowledgeable Uxbridge drunk driving attorney represent you.
The Law Office of Michael DelSignore is conveniently located in Stoughton, Attleboro, New Bedford, Dedham, Westborough, and Marlborough. Call us at (508) 455-4755 or 781-686-5924 for a free consultation, 24 hours a day, 7 days a week (including holidays).
To learn about the impact to your Rhode Island license if charged with DUI in Uxbridge, visit our webpage here. While on our website, feel free to browse some of our OUI case results from courts across Massachusetts.