Sutton OUI Lawyer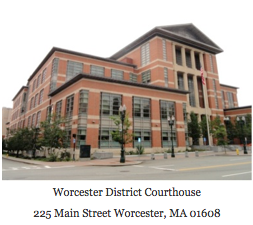 If you have been arrested for an OUI -also known as DWI or DUI- in Sutton, Massachusetts, you will need an OUI lawyer that has both experience navigating the Massachusetts court system and familarity with the Uxbridge and Worcester court system.
All trials from the Uxbridge District Court are heard in the Worcester District Court as Uxbridge Court does not have its own jury trial session.
Will there be a video of the booking at Sutton Police Department?
Those arrested by the Sutton Police Department can expect to see a video of the booking process. This video is of relatively high quality compared to other police departments around the Commonwealth. It will have sound in addition to video of how the booking occurred.
What are some of the legal issues in an OUI case?
License Consequences
Disputing results of field sobriety tests
Developing a way to exclude breath test
results or explain the results to a jury.
What Should I do Next?
If you refused the breathalyzer test, there is a mandatory 180 license suspension in Massachusetts. While a 180 day suspension seems clear enough, you may be asking yourself: "When can I get my driver's license reinstated?", "Can I apply for a hardship license?" and "What is the cost of reinstating a Massachusetts driver's license in OUI cases?"
As you search through the plethora of websites and information regarding your OUI charge, be aware that there are many, many unanswered questions and complexities involved in OUI cases and because of this you will need an attorney to navigate the system and inform you of your options.
During your initial consultation, Attorney DelSignore will go over the specifics of your case, ask you questions about your goals, and outline a strategy to attack the State's case against you.
He has offices throughout the State of Massachusetts including Westborough, Stoughton and Attleboro.
Attorney Michael DelSignore is available to answer your questions NOW at (781) 686-5924.