Southborough OUI Lawyer
Attorney Michael DelSignore is an experience OUI attorney who has represented many clients charged with drunk driving and other criminal offenses in Southborough.
Michael Delsignore has brought many cases to trial, including those involving:
Difficulty performing field sobriety tests;
Breath test results over .08;
Allegations of appearing under the influence with bloodshot and glassy eyes;
Claims that an individual is not breathing properly into the breath test machine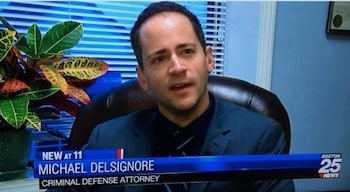 When one is charged with an OUI in Southborough, often times a question will arise about a failed breathalyzer test and whether there are possible defenses.
Attorney DelSignore was interviewed by 'Worcester News Tonight' on breath test evidence
Attorney Delsignore will review the police report, analyzing the process used by the officer in obtaining breath test results and investigating whether the machine was working properly at the time of your breath test. To review more of Attorney DelSignore's breathalyzer test defenses on his website, click here to read more.
.12 Breath Test out of the Westborough District Court: NOT GUILTY
In this case, the client charged with a First offense OUI by the Southborough police. The case began in the Westborough District Court and was transferred to Worcester District Court for trial. Attorney DelSignore was able to join this case to the consolidated breath test litigation; after many court dates over the course of a couple years, the breath test was ultimately excluded from evidence. At trial, Attorney DelSignore cross examined the arresting officer and used video evidence to show what the client did correct on the field tests. Defendant found NOT GUILTY after trial.
What Evidence will there be?
In an OUI charge from the Southborough police, there will be a booking video, with sound, that shows how the officer administered the test; this video will also show how you appeared, whether you had good balance and coordination and whether your speech pattern was impacted by alcohol. Some of the Southborough police cars are equipped with cruiser cams, which could help your case as well.
Attorney Delsignore will have extensive contact with his clients throughout the entire process. A police report will often times indicate that a person was drunk no matter what the circumstances are. Experienced attorneys will investigate police reports, question officers and look for witnesses to determine the truth of the incident. Attorney Delsignore can handle your OUI case or other criminal offense in Southborough or the surrounding area.
Your case will be heard in the Westborough District Court, located at 186 Oak Street, Westborough, Massachusetts, 01581. As well as Southborough, this district court will hear OUI and other criminal cases from:
1.Grafton 2.Northborough 3.Shrewsbury 4.Westborough
Attorney DelSignore has an office location in Westborough located close to the court:
1900 W. Park Drive #280
Westborough, MA 01581
Questions about your Westborough Court Case?
If you have questions about a Westborough Court case, please feel free to contact me directly at 781-686-5924. I offer free, no-obligation consultations and will be happy to discuss your case with you.
If you are still seeking answers to some of your questions after being arrested for OUI in Southborough, read some of our frequently asked Massachusetts OUI questions here.