Sharon OUI Lawyer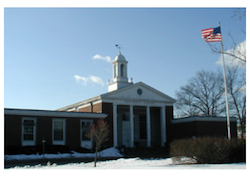 Sharon OUI Lawyer Attorney Michael DelSignore represents clients facing drunk driving charges in Sharon. Sharon OUI arrests are heard initially in the Stoughton District Court, but would move to Dedham if a jury trial is selected. Typically, a defendant will elect a jury trial and have the case transferred to Dedham District Court.
If you have been arrested for an OUI (often referred to as DWI and DUI) in Sharon, Massachusetts, you will need an OUI attorney that has experience maneuvering around the Massachusetts court system for OUI charges.
Common issue in Sharon Police Arrests:
One of the major streets in Sharon is Central Street which goes by the police department. It is common for motorists to be arrested for OUI on this street for a few reasons. It is the busiest street in Sharon and it is not a straight road, but has many curves, twists and bends in the road. It is not uncommon for a motorist to momentarily cross the center line and particularly at night this error in driving can occur. However, given the roads proximity to the police station and the fact it is the major area in Sharon, it is common for these driving errors to lead to a drunk driving arrest.
Where will your case be heard?
Stoughton District Court, 1288 Central St., Stoughton, MA 02072, handles OUI matters for Sharon and the surrounding area, including:
Michael DelSignore will fight for your rights by challenging evidence, including the Massachusetts breathalyzer examination and field sobriety tests, and will work to achieve the best outcome possible for your case.
If you have been arrested for a first or second offense OUI in Sharon, you can ask your questions by calling Attorney DelSignore at 781-686-5924 or by downloading his free book on Understanding Massachusetts DUI laws. A Second Offense OUI in Sharon would carry the potential upon conviction for a two year license loss with the requirement that you have the ignition interlock installed prior to reinstatement of your license.
To read more about Second Offense OUI charges, you can click here
Michael DelSignore has an office conveniently located in Stoughton at 530 Washington Street and offers free and confidential appointments to discuss your rights.
Call (781) 686-5924 or 508-455-4755 for a free consultation. You can also find immediate answers to your questions about an OUI charge in Sharon, Massachusetts by downloading Attorney DelSignore's free book.
STOUGHTON DISTRICT COURT
Massachusetts OUI lawyer explains the steps in fighting an OUI charge