Quincy OUI Lawyer
Attorney DelSignore discusses OUI defenses and the court process outside Quincy District Court
Quincy District Court is one of the busier courts in Massachusetts, so it is important you understand the court process and what to expect in particular with your Quincy based case.
Attorney Michael DelSignore is a Quincy OUI lawyer that has successfully defended many drivers charged with drunk driving in Quincy and the surrounding areas.
Attorney DelSignore has worked for decades in the Massachusetts criminal court system and has vast experience with OUI cases out of the Quincy court. Although each court practices Massachusetts law and penalties, each district court is unique in its formalities, dynamics and population. It is important you have an attorney that understands the quirks of the Quincy District Court and the stakeholders typically involved, as this can help you anticipate what to expect at each stage of the process.
About Quincy District Court
Quincy District Court (see picture on right) is one of the busier courts in Massachusetts, typically with four criminal sessions, including an arraignment session, pretrial and sometimes multiple trial sessions.
Quincy District Court also hears cases from surrounding areas, including the following towns:
Braintree
Cohasset
Holbrook
Milton
Quincy
Randolph
Weymouth
"Not having such a great driving history, I was fac- ing potential jail time and job loss. Mike challenged the roadblock I was stopped at based upon two condi- tions-that the officer had no right to ask me to pull over and the roadblock was not set up legally. It took the judge a couple weeks to render a decision, which was not in our favor. Atty. Delsignore noticed the breathalyzer paperwork was incorrect and proceeded to challenge it. In a hearing which took about 1 minute the breathalyzer evidence was thrown out! It took a jury of 7, 4 minutes to reach a NOT GUILTY verdict. At one point I gave up and decided to plead guilty. Mike reminded me of everything I could lose and advised me to keep fighting. Recommending Atty. Delsignore as your attorney is a"n understatement. You want him to represent you!"
QUINCY DISTRICT COURT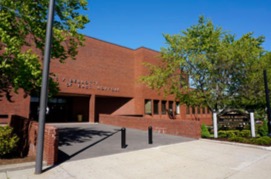 The Court is located at:
1 Dennis F. Ryan Parkway, Quincy MA 02169
CALL 781-686-5924 TO BOOK YOUR FREE CONSULTATION
Attorney DelSignore has a local office in Dedham at 20 Eastbrook Road. You can contact him 24 hours a day, 7 days a week. Request your free, confidential appointment to discuss your rights.
Why Michael DelSignore?
Michael DelSignore is an experienced Quincy DUI attorney who fights for the rights of clients facing drunk driving charges in Quincy District Court.
As an experienced Quincy DUI lawyer, Attorney DelSignore can challenge the admissibility of breath and blood test results, undermine the reliability of field sobriety tests and use the police training to show that you were not impaired by alcohol and should be found not guilty of drunk driving.
Police in Quincy routinely set up DUI Roadblocks and Sobriety Checkpoints and Attorney DelSignore has handled numerous cases involving DUI Roadblocks.