Quincy OUI Lawyer
Even drivers who take care not to overindulge before getting behind the wheel can find themselves the subject of a breathalyzer test. As the field sobriety test gets underway, a person's fears about their future may intensify.
If you face charges for drinking and driving in Massachusetts, a Quincy OUI lawyer may be able to help. No matter what circumstances led to the arrest, an accomplished Massachusetts attorney could provide tireless advocacy for your rights. An established criminal attorney may be able to help.
Penalties for OUI Convictions in Quincy
The consequences for driving under the influence of drugs or alcohol in Quincy could be severe. The potential severity of such penalties increases with the number of violations a person has on record.
In most cases, a first offense OUI, or operating under the influence, may result in misdemeanor charges. Those facing first time offenses may face mandatory drug and alcohol education programs, a suspended driver's license, or even a year of probation.
As the number of convictions increases, so does the severity of the potential penalties. Those facing a second offense may be subject to a year-long driver's license suspension and fines of up to $1,000, and may need to install an ignition interlock device in their vehicle. They also may face up to 30 days of jail time.
Quincy has an unlimited "look-back" period. That means that regardless of how much time passes between a person's first and second OUI arrest, the law may view them as a repeat offender. Even people facing DUI charges in different states may be considered a repeat offender if police arrest them for drinking and driving in Massachusetts.
Possible Defense Strategies Against OUI Charges
Many OUI cases do not rest on science. Instead, they rely upon the suspicions of the arresting police officer, the appearance of intoxication, and performance on field sobriety tests.
A Quincy OUI lawyer may be able to help those accused of OUI investigate their arrest and ensure police did not violate any of their rights. If the police officer violated a person's Miranda rights or had no probable cause for pulling them over, the court may even dismiss OUI charges altogether.
Many signs of an OUI are also symptoms of drowsy driving. While motorists should, of course, avoid getting behind the wheel when tired, it is not a crime to drive while fatigued. This could also be a potential defense against an OUI charge.
How a Quincy DUI Attorney Can Help
After a drunk driving arrest, many people feel shocked, overwhelmed and scared of what the future could hold. A Quincy OUI lawyer could step in and advocate on your behalf. As a powerful ally, an attorney could help protect your rights and work to get you the best outcome possible for your case. Call today to speak with a OUI attorney in Quincy. The sooner you call, the sooner you m be on the road to clearing your name.
QUINCY DISTRICT COURT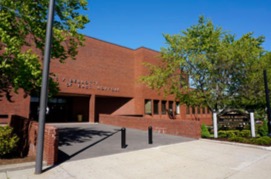 The Court is located at:
1 Dennis F. Ryan Parkway, Quincy MA 02169
CALL 781-686-5924 TO BOOK YOUR FREE CONSULTATION
Attorney DelSignore has a local office in Dedham at 20 Eastbrook Road. You can contact him 24 hours a day, 7 days a week. Request your free, confidential appointment to discuss your rights.

Why Michael DelSignore?
Michael DelSignore is an experienced Quincy DUI attorney who fights for the rights of clients facing drunk driving charges in Quincy District Court.
As an experienced Quincy DUI lawyer, Attorney DelSignore can challenge the admissibility of breath and blood test results, undermine the reliability of field sobriety tests and use the police training to show that you were not impaired by alcohol and should be found not guilty of drunk driving.
Police in Quincy routinely set up DUI Roadblocks and Sobriety Checkpoints and Attorney DelSignore has handled numerous cases involving DUI Roadblocks.