Plymouth OUI Lawyer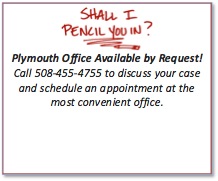 Prosecutors in Plymouth County Massachusetts are particularly tough on OUI offenses even if it is a first offense. Even when an individual is accepting a plea, prosecutors in Plymouth County are required to seek a Guilty Finding, even though most judges will impose a CWOF and most prosecutors in other counties will agree to a CWOF.
On 2nd and 3rd Offenses, the prosecutors in Plymouth County can be equally aggressive and difficult to deal with. Having handled OUI cases in Plymouth County, Attorney DelSignore can prepare you for what will likely happen in Court.
Recent Case in Plymouth
A defendant was charged with a first offense OUI. This client was able to avoid a conviction after a motion was filed by Attorney DelSignore that the Court allowed.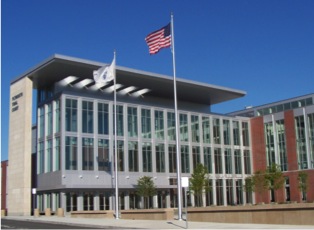 Plymouth District Court handles criminal charges in Plymouth and the surrounding area, including:
Duxbury
Hanson
Marshfield
Halifax
Kingston
Pembroke
Plympton
PLYMOUTH DISTRICT COURT
52 Obery Street
Plymouth, MA 02360
Michael DelSignore is frequently called to represent Plymouth based clients facing charges of operating a vehicle under the influence of alcohol or drugs. Whether it's challenging the probable cause for a traffic stop, or challenging the administration of field sobriety tests or the Breathalyzer examination, he can help you understand the issues in your case and your defenses.
Consulting an experienced drunk driving defense lawyer in Plymouth is the first step to protecting your freedom, your livelihood and the financial well-being of you and your family.
If you would like to schedule an appointment to discuss your case, with a lawyer that has written books on OUI Defense, helped countless individuals avoid convictions and will walk you through the process, you should call, 781-686-5924 or 508-455-4755. You are also free to read some of his DUI and OUI case results here.