Norwood OUI Lawyer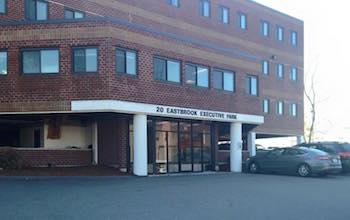 Dedham Office:
20 Eastbrook Rd #304
Dedham, MA 02026
Michael DelSignore understands the steps to take to defend your case if you are arrested for OUI in Norwood. Many arrested for OUI are arrested over the weekend and must appear in Court on Monday.
The Court that will hear the case is the Dedham District Court, located at:
631 High St., Dedham, MA 02026.
The Court is easy to get to and has public parking for the cost of $ 5.00. Dedham Court also handles criminal matters in Norwood and the surrounding area, including:
Dedham
Dover
Medfield
Needham
Wellesley
Westwood
Dedham District Court is one of the Courts that Attorney DelSignore frequently appears in. The process for a Monday arraignment is as follows. Your cases will typically be heard in the middle of the morning, likely after 10:30 as the court has to wait for the Prosecutor from Norwood to sign the criminal complaint and the court must put together a file. The time that it takes will depend on the number of other arrests as typically all of the weekend arrests are brought into the court at the same time. After this court date, your case will not be scheduled for trial, but for a pretrial conference, giving you time to hire a lawyer if you have not done so and to allow your attorney to gather all evidence in the case.
If you schedule an appointment to discuss your case, bring all of the paper work you have; if you are missing the police report it is not a problem it is still helpful if we meet to discuss the case. If I accept the case, I will handle the matter from start to finish and be the lawyer handling the trial and evidentiary motions. I typically appear at all the court dates, but scheduling conflicts do occasionally arise, but you will be notified of any conflict with my schedule if that comes up. When you come in for an appointment, feel free to ask any questions you have of my background, the court process or law on drunk driving.
The Law Offices of Michael DelSignore has offices conveniently located in Stoughton, 530 Washington Street and Attleboro at 7 North Main Street, Suite 219A.
Call (781) 686-5924 for a free consultation, 24 hours a day, 7 days a week, including holidays.
Dedham District Court