Norwell OUI Lawyer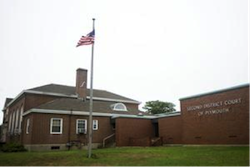 Hingham District Court
28 George Washington Blvd. Hingham, MA
Norwell OUI lawyer Michael DelSignore represents those charged with OUI in Hingham.
Being arrested for OUI in Hingham, can be highly misleading and suggestive of guilt. You have been stopped, questioned, arrested, accused, fingerprinted, restrained and directed by the police through each step in the OUI process.
The Hingham Court handles cases from OUI arrests made in the towns of
Hingham,
Hull,
Middleboro,
Norwell,
Rockland,
Scituate,
If you have been charged with an OUI in Norwell, which is located in Plymouth County, you need to contact a Norwell DUI attorney that is experienced and specializes in handling Massachusetts DUI Cases.
Norwell DUI arrests and charges are tried in Hingham District Court located at: 28 George Washington Blvd. Hingham, Massachusetts.
Your first consultation is free, so you have nothing to lose by contacting Massachusetts drunk driving attorney Michael DelSignore. During your initial consultation, he will go over the specifics of your case, ask you questions about your goals, and outline a plan to attack the State's case against you. Norwell OUI Attorney Michael DelSignore maintains offices throughout the State of Massachusetts including Boston, Stoughton and Westborough. Attorney Michael Delsignore is available to answer your questions at (781) 686-5924 or click here to send an email. Massachusetts OUI Consultations are Free.
Attorney DelSignore's Office Location: 530 Washington Street , Stoughton, MA