Newburyport DUI Lawyer
So, you have been arrested for DUI in Massachusetts. Some of your first concerns may include the likelihood of winning your case and what you should do next. If you are a Massachusetts resident, an arrest for OUI carries consequences to your license depending on whether you took or refused a breath test. If you are from a different State and here on vacation, you must understand that an arrest in Massachusetts may also impact your ability to drive in your home State.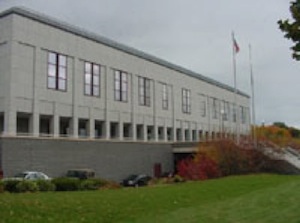 Understanding the law and anticipating outcomes can be an extremely stressful time. Those accused of OUI are often misled by the State's actions on motorists' like mandatory license restrictions and the perception of guilt that the State may create through booking, fingerprinting, police reports and mandatory consequences for refusing a Breathalyzer.
The reality is that the State must prove their case against you.
Therefore, the reality is also that you CAN win your case when charged with DUI in Newburyport, Massachusetts.
Newburyport DUI arrests and charges are tried in The Newburyport District Court located at: 188 State Road Newburyport, MA 01950
The Newburyport Court handles cases from OUI arrests made in the following towns:
Newbury
Newburyport
West Newbury
Amesbury
Merrimac
Rowley
Salisbury.
If you have been charged with an OUI in Newburyport, which is located in Essex County, you need to understand methods to challenge field sobriety tests, like the one leg stand and nine step walk and turn, flaws in the science of breath testing and methods to attack the testimony of the arresting officer.
Michael DelSignore is a Newburyport OUI Lawyer with many years of experience defending the rights of his clients that have been charged with a drunk driving offense. He has a proven record of success in representing clients who have been charged with drunk driving (DUI), also known as OUI.
Attorney Michael Delsignore is available to answer your questions at (781) 686-5924 to answer your questions.