New Bedford OUI Lawyer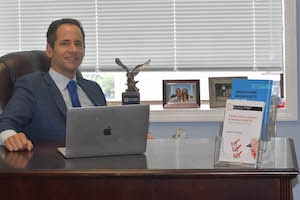 Attorney DelSignore frequently represents clients charged with OUI out of the New Bedford District Court
For individuals charged with OUI in New Bedford, many have strong cases that can be taken to trial in hopes of securing a not guilty verdict. Most people who have been charged feel as though the case cannot be won without the help of a lawyer. Often, I am called for someone who accepted a plea and now wants to contest the case, only to tell them it is likely too late to vacate the plea. The first step in dealing with an OUI charge is to understand the law before attempting to hire a lawyer or resolve the case personally.
The New Bedford District Court
A drunk driving offense in New Bedford will he heard at the New Bedford District Court at 75 North Sixth Street, New Bedford. The court is divided into three sessions;
Attorney DelSignore explains what you can expect after being charged with OUI out of the New Bedford District Court
When you walk in for your first court appearance, you will want to check in with the probation department. This is standard procedure. You will be told where to go from there, but generally, your case will be heard in the middle court room - session one.
After your first court date, you will be given a pretrial date to come back to the New Bedford District Court. Your pretrial hearings are held in session two and a DelSignore Law attorney will accompany you to this hearing as well as all further hearings.
As your case proceeds, any motion hearing dates you have and your trial will be heard in either the third or fourth session court rooms. Again, these are just the names of the different court rooms' the New Bedford District Court has.
The New Bedford District Court typically has three or four judges scheduled to be at court on any given day. You should know that the New Bedford District Court is a quick moving court, and is considered, amongst lawyers, to be an efficient and well-run court. This is good news for you as your case will proceed quickly and will ultimately be wrapped up quickly as well.
OUI 1st offense – client found NOT GUILTY after trial in New Bedford!
In this case, a civilian driver called the police on our client after allegedly observing numerous marked lane violations as well as speeding. Once on scene, the officer claimed that the defendant failed the field sobriety tests asked of him, had a blank stare on his face, and had bloodshot eyes (all indicative symptoms of impairment officers are trained to look for). At trial, Attorney DelSigore was able to effectively cross-examine the officer and the civilian witness, which minimized their claims and ultimately rebutted much of the incriminating evidence against the client. The defendant was subsequently found not guilty of OUI.
What Are Some Of The Consequences Of Refusing A Breath Test?
When you are charged with OUI in Massachusetts and decline a breath test, your license is going to be suspended. This is done to scare people into taking the breath test, as so many people are dependent upon their license and are aware that refusing a breath test carries the longest license suspension.
License suspensions are largely dependent upon your previous record, and whether you have had any other OUI charges. If you are facing your first OUI charge, your license will be suspended for 180 days. If it is your second offense and you refused the breath test, your license will be suspended for 3 years, and so on so forth.
In order to get your license back after refusing a breath test on your first offense OUI, you must do the following:
Appeal the suspension to the RMV in Boston: The most important thing is that this must be done within 15 days from the date of your arrest. The 15-day time period includes holidays and weekends, so make sure you appear at the Boston RMV as soon as possible. Boston is the only RMV branch that will hear these appeals.
Appeal the suspension to the New Bedford District Court: It is very common for the RMV to affirm the decision to have your license suspended. However, we can then appeal this to the district court division, where we can make an argument in front of the judge to have your license reinstated.
The license suspension appeals can be confusing and have very strict time constraints you must follow in order to potentially get your license restored. It is important you understand Massachsuetts law and consider contacting us today as we can explain and help you through this process.
Client involved in accident & had blood drawn at the hospital charged with OUI – client found not guilty after trial in New Bedford
After being involved in a one-car accident, our client was taken to the hospital where he was required to give a blood sample to determine the blood alcohol concentration. The Commonwealth tried to present those hospital records in court, but were unable to as the court would not grant a continuance and they were not prepared to present the evidence at the time. At the client's trial, the officer testified as to his alleged. slurred speech and bloodshot eyes. However, Attorney DelSignore exemplified the defendant's behavior at the hospital, noting the defendant was cooperative, polite, and that he was not impaired but rather shaken up from being in a car accident. The defendant was ultimately found not guilty.
Delsignore Law In New Bedford
My New Bedford Office is located within walking distance from the court at 448 County Street, in New Bedford. Meetings with Attorney DelSignore at the New Bedford office must be scheduled ahead of time, but he does have weekday, evening, and weekend appointments available upon request.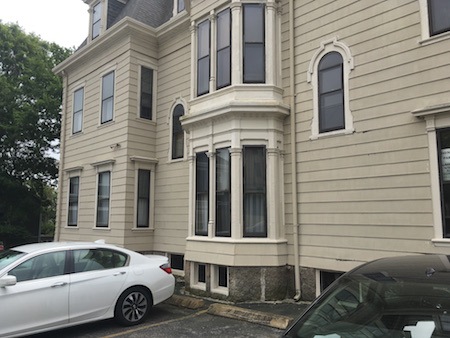 You can contact us today to set up an appointment in New Bedford. We also offer no-obligation consultations over the phone if it is more convenient for you – call us today. You can learn more about the consequences of refusing a breath test on our website today, as well as the court process following an OUI arrest.