Milford OUI Lawyer

What is the process for defending an OUI offense out of the Milford District Court?
When you are facing an OUI in this court, all of the police departments typically have some type of video, varying in quality. For example, Hopedale has a booking video with no sound, while Bellingham and Mendon each have high quality booking videos. Some of the police cars in Mendon also have cruiser camera. Bellingham also has a high quality booking video. These videos are often helpful for the defense because most people do not appear under the influence in the video evidence.
As part of handling an OUI charge out of Milford, video tape evidence would be requested through the discovery process.
After your first court date, the case is set down for a pretrial conference at which time the district attorney would typically provide the video. The Milford District Court schedules court four days a week and its prosecutors are typically very efficient in providing all necessary information promptly.
If a case proceeds to jury trial, jury trials are brought to the Worcester District Court as the Milford court does not have a jury session, like many smaller courts in the Commonwealth.
Milford DUI Attorney Michael DelSignore represents clients facing an OUI charge out of the Milford District Court.
Milford District Court, 161 West Street, Milford, MA 01757, hears criminal cases against defendants in Milford and the surrounding areas, including: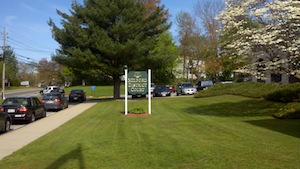 Mendon
Upton
Hopedale
Bellingham
You can schedule an appointment with Attorney DelSignore at any office, including Westborough by simply calling to set up an appointment. The best way to reach Attorney DelSignore is by phone at 508-455-4755 or 781-686-5924.