Middleboro OUI Lawyer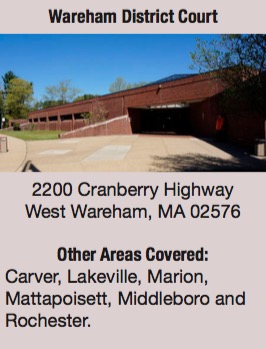 If you have been arrested for an OUI in Middleboro, Massachusetts, it is highly recommended that you do not make any decisions without speaking to an experienced OUI attorney.
Middleboro OUI Lawyer Michael DelSignore represents clients charged with drunk driving and other serious traffic or criminal charges in Wareham District Court.
As an aggressive lawyer familiar with the Wareham court system, Michael DelSignore will answer your questions and help you understand how your particular OUI charge will be handled by the Wareham District Court.
Has Attorney DelSignore Defended Cases Like Mine?
Attorney DelSignore has years of experience within the Massachusetts court system. To learn more about his past cases, you can call him directly at 781-686-5924 or check out his DUI case results page.
Examples of cases that DelSignore Law has successful defended, include:
Arrests involving single car accidents;
Cases where our client has admitted to consuming a large amount of alcohol;
Clients who blew over .08, many of which have been twice the legal limit.
What Should I do Next?
If you are looking at this page, it is safe to assume that you have questions about an OUI arrest. Whether it is for a loved one, or for yourself, Michael DeslSignore understands your concerns and is happy to answer all the questions you have.
Before making any decisions pertaining to your case, make your next step a call to an experienced OUI attorney. If you arrange a free consultation with Attorney DelSignore, he will go over the specifics of your case, ask you questions about your goals, and outline a strategy to attack the State's case against you.
He has offices throughout the State of Massachusetts including New Bedford and Stoughton.
Get your questions answered NOW by calling Attorney DelSignore at (781) 686-5924. Evening and weekend appointments are available to fit your schedule.