Marlborough OUI Lawyer
Marlborough District Court
45 Williams Street
Marlborough, MA 01750
Marlborough Office Location
225 Cedar Hill Street
Suite 200
Marlborough, MA 01750
Attorney DelSignore is a Marlborough, Massachusetts DUI Lawyer, representing clients charged with DUI throughout the Marlborough area. With experience defending cases involving refusal of the breathalyzer, high breathalyzer results and blood test cases, Attorney DelSignore will assist you in prepare your defense.
Recent Case in Marlborough
Client who was under 21 was charged with 2nd offense OUI and involved in an accident. Client alleged to have committed marked lane violation, including crossing the double yellow line, failed 4 field sobriety tests and admitted to consuming 3 beers. The client took a breath test with a result of .18. After a motion hearing the breath test was excluded from evidence. The defendant was later found not guilty.
Some concepts that those charged with OUI must understand to make an informed decision about their case include:
The difference between an arrest and a conviction
The accuracy in breath test evidence
The officer's reasoning for the arrest
Having said this, the next step to take after getting an OUI charge is to speak with a specialized OUI attorney.
After the arrest, the next step you need to do is hire a lawyer.
You do not have to hire one for the arraignment but it is advised to do so soon after. Do not feel pressure to hire the first lawyer you speak to, give yourself a few days and make an informed decision.
What will the first meeting with a lawyer involve?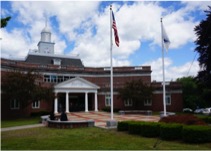 You will learn about the court process, license implication and will have an opportunity to ask questions. At the initial meeting, Attorney DelSignore will usually review any paperwork you have from the court including the police report; if you do not have a police report, you do not have to request it- just bring what you have.
As an aggressive and experienced Massachusetts OUI Attorney, he defends clients facing all types of drunk driving charges, including OUI involving injury accidents, multiple offenses, and those involving drugs or other criminal allegations.
Attorney DelSignore will challenge evidence in your case resulting from search and seizure and will contest the results of field sobriety tests and breathalyzer examinations.
About the Court:
The Marlborough District Court hears criminal cases from Marlborough and the surrounding areas of Middlesex County, including Hudson.
If you want to set up an appointment with Attorney DelSignore, it is easy to do. You can simply call him at 508-455-4755 or 781-686-5924 to start the conversation regarding your case.