Kingston OUI Lawyer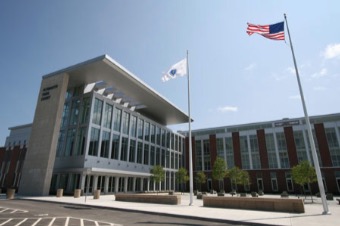 Michael DelSignore is an experienced Kingston drunk driving defense attorney, who is committed to representing motorists facing all types of DUI charges in Plymouth District Court. The courthouse, located at 52, Obery Street, Plymouth, MA 02360, hears criminal cases originating in Kinston and the surrounding areas, including Duxbury, Hanson, Marshfield, Plymouth, Halifax, Pembroke and Plympton.
Why Attorney DelSignore?
At the Law Offices of Michael DelSignore, we believe everyone facing OUI charges in Massachusetts is entitled to the representation of an experienced defense attorney. Job loss, driver's license suspensions and even jail time can result from conviction. Subsequent charges or probation violations can lead to additional legal issues. These charges can often be beat. In other cases, a reduced charge or negotiated plea may less the penalties a defendant faces. In each case, we believe fighting to keep drunk driving off your record is critical to avoiding future legal or social hassles.
DID YOU KNOW? It is not illegal to drive after consuming alcohol, so the focus of the trial is on whether the Commonwealth can prove your ability to operate was diminished by alcohol.
Recent Plymouth District Court Win
In this case out of the District Court in Plymouth County, the defendant was charged with a first offense OUI. The client avoided an OUI conviction after a motion was allowed by the Court that was filed by DelSignore Law.
What to do Next
Attorney DelSignore is often called to help a client deal with their first criminal charge. He is relied upon by those who understand the need to keep a criminal conviction off their record. He provides experienced criminal defense to clients facing charges throughout Southern Massachusetts.
Michael DelSignore answers Massachusetts drunk driving defense questions in this series of videos. Issues addressed include:
OUI Roadblock Arrests
Breathalyzer Defenses
Attorney Fees
Questions? For a FREE and CONFIDENTIAL consultation to disuss your rights, you can meet with attorney DelSignore at no obligation. Call Attorney DelSignore directly at 781-686-5924 to discuss your case.
Recommended Pages
You can check out the following pages for further information on a MA OUI charge.