Kingston OUI Lawyer
Michael DelSignore is an experienced Kingston drunk driving defense attorney, who is committed to representing motorists facing all types of DUI charges in Plymouth District Court. The courthouse, located at 52, Obery Street, Plymouth, MA 02360, hears criminal cases originating in Kinston and the surrounding areas, including Duxbury, Hanson, Marshfield, Plymouth, Halifax, Pembroke and Plympton.
There are three judges that typically sit at the Plymouth District Court. The court is divided between trial sessions, motion hearings, arraignments and pre-trials.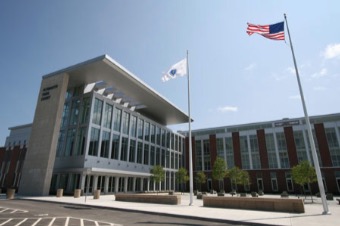 What makes DelSignore Law the right choice?
At the Law Offices of Michael DelSignore, we believe everyone facing OUI charges in Massachusetts is entitled to the representation of an experienced defense attorney. Job loss, driver's license suspensions and even jail time can result from conviction. Subsequent charges or probation violations can lead to additional legal issues. These charges can often be beat. In other cases, a reduced charge or negotiated plea may less the penalties a defendant faces. In each case, we believe fighting to keep drunk driving off your record is critical to avoiding future legal or social hassles.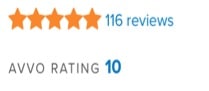 Attorney DelSignore has 116 reviews on Avvo (a website for consumers about local attorneys), and an average rating of 10 out of 10. This is a result of Attorney DelSignore's many years of hard work and dedication to his clients. You can read all of his client reviews on his Avvo web page here.
Client charged with OUI 1st Offense found Not Guilty after Trial
In this case, the client submitted to a breath test that had a result of .14. The breath test was excluded from trial, but the officer testified that the client crossed the marked lanes, had bloodshot/ glassy eyes, failed two field sobriety tests and was unsteady on his feet. During direct examination, the officer began stating details that were not listed in the police report. Then, on cross examination, the officer acknowledged that if those details he listed were not in the report than the direct testimony he made was invalid. Because the officer was impeached many times on his testimony, the defendant was ultimately found not guilty.
Client Charged with OUI 1st Offense after Failing Field Sobriety Tests found Not Guilty after Trial
In this case, the officer alleged that the defendant was swerving in and out of lanes and almost struck another vehicle while traveling on the road. The client blew a breathalyzer test result of .18 and the officer alleged she was unsteady on her feet. However, on cross examination, the officer could not recall how long she had her leg in the air for, and was forced to admit she may have displayed good balance on that field sobriety test. After trial, the defendant was found not guilty.
What to do Next:
Attorney DelSignore is often called to help a client deal with their first criminal charge. He is relied upon by those who understand the need to keep a criminal conviction off of their record. He provides experienced criminal defense to clients facing charges throughout Massachusetts.
If you have questions about the court process and whether or not you should take your case to trial, you should contact a DelSignore Law attorney today, or you can visit our website to learn more about the court proceedings here.
Questions?
For a FREE and CONFIDENTIAL consultation to discuss your rights, you can meet with attorney DelSignore at no obligation. Call Attorney DelSignore directly at 781-686-5924 to discuss your case today.