Hudson OUI Lawyer
If you've been arrested and charged with OUI in Hudson you are probably asking yourself: Should I fight my OUI charges? Can I challenge the OUI Field Sobriety Test results? How will my case proceed through the Massachusetts Court System?
What you can expect at your arraignment date: Expect to have a short day in court. You will go before the judge and enter a plea of not guilty. You will be given a pretrial date to come to court with your lawyer.
What you can expect at your first pretrial hearing: This is essentially a chance for a DelSignore Law Attorney to conference with the prosecutor. We might discuss additional evidence we think is necessary and scheduled another pretrial date or a motion hearing.
What you can expect at a motion hearing: Motions may result in evidence being excluded from your trial. At the motion hearing, we will challenge the legal basis of some aspect of your case, and will be given a chance to hear live testimony from the officer who arrested you. This gives us a good preview of the case for your trial.
What you can expect at trial: You can elect for a jury trial or a trial before a judge. As the date approaches, Attorney DelSignore will discuss with you which option he believes may be more appropriate, and will prepare you for this day in court. You can expect the trial to last anywhere from a couple of hours to a day-long (sometimes going into two days).
OUI 1st Offense arrest by the Hudson Police Not Guilty after Jury Trial
The defendant in this case was arrested by the Hudson Police Department after making marked lane violations and subsequently failing a number of the field sobriety tests. After filing a motion, Attorney DelSignore was able to get the clients breathalyzer test results excluded from trial. The client was ultimately found not guilty.
If you were arrested by the Hudson Police Department, we may be able to get video evidence from the night of your arrest. The Hudson Police Department has surveillance cameras in their booking room, which may help your case if we decide to take it to trial.
You can expect to go to the Marlborough District Court if you were arrested in Hudson. All of your court dates will be here, including your arraignment, your pretrial hearings, any motion hearings, and ultimately your trial.
The Marlborough District Court is located at 225 Cedar Hill Street in Marlborough, MA 01750.
Minutes from the Marlborough District Court house, DelSignore Law is conveniently located to the Hudson area and an attorney would be happy to meet with you and discuss your case at your earliest convenience.
DELSIGNORE LAW
225 CEDAR HILL STREET
MARLBOROUGH, MA 01750
Interested in hiring an attorney to help win your OUI case in Massachusetts? Here are some of the qualities that you may want to look for in selecting an OUI/DUI attorney:
Publications on Massachusetts Drunk Driving Laws
Membership in the National College of DUI Defense
Avvo.com 10 out of 10 rating
Does the Lawyer train other lawyers on Massachusetts OUI Defense?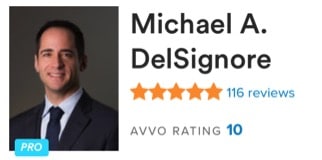 Feel free to call Attorney DelSignore today for a free consultation, we are available 24 hours a day, 7 days a week for your convenience.
If you have questions about the court process, visit our educational website here to familiarize yourself and to understand what you can expect.