Hudson OUI Lawyer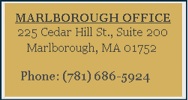 If you've been arrested and charged with OUI in Hudson you are probably asking yourself:
Should I fight my OUI charges?
Can I challenge the OUI Field Sobriety Test results?
What penalties could I face in court if I refused the Breathalyzer?
These questions are all very critical questions that need to be answered by a Hudson OUI Lawyer.
Here are some of the qualities that you may want to look for in selecting an OUI/DUI attorney:
Publications on Massachusetts Drunk Driving Laws
Membership in the National College of DUI Defense
Avvo.com 10 out 10 rating.
Does the Lawyer train other lawyers on Massachusetts OUI Defense?
Attorney DelSignore's dedication to defending those charged with OUI is easy to see. He Blogs frequently about Massachusetts OUI laws and has been quoted in the media on drunk driving laws.
If you've been anxious about all the questions about OUI in Massachusetts, you ought to speak with a qualified and experienced OUI attorney right away. Attorney DelSignore answers OUI questions daily and with a consultation he can formulate a winning defense for you and your particular situation. Attorney DelSignore obtains hard-to-get and also time-sensitive items critical to your defense such as; your OUI Police Report and OUI Field Sobriety Test results as well as any video of the arrest.
Please take a moment to watch the video below and hear Attorney DelSignore explain the how you can better understand the detailed steps involved in fighting an OUI charge with his free Book:
Download our free "Understanding Massachusetts Drunk Driving Laws" ebook by Michael DelSignore.
As the video explains Michael DelSignore will defend your rights by obtaining, reviewing and challenging the State's evidence –– including the results of field sobriety and breathalyzer tests – as well as contesting probable cause for the traffic stop. Attorney DelSignore's Book outlines this in greater detail for you as well as the differing penalties for multiple OUI offenses.
Location of the Marlborough District Court
Marlborough District Court is located at 45 Williams Street, Marlborough, MA 01752, hears criminal cases originating in Hudson and the surrounding areas of Middlesex County, including Marlborough.
Michael DelSignore has an office conveniently located in Marlborough at 225 Cedar Hill Street, Suite 200, Marlborough, Massachusetts 01752. Call 781–686–5924 for a free consultation or click here to send an email.