Haverhill OUI Attorney
It is easy to underestimate the strength of your drunk driving case when facing an OUI charge without the help of an experienced OUI attorney. As a result, a common question I am often asked by a client charged with an OUI in Haverhill concerns whether there are any viable defenses for their particular case.
Although it is impossible to give an accurate depiction of what defenses your case will have without first looking at your police report, I have described what criteria might be used in determining the right defense for your case.
What the Best Defense Includes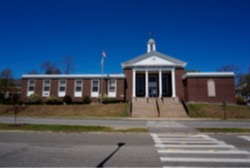 The defense tactic is to essentially show that although you made a few mistakes, you were ultimately coherent and not as unstable as the officer deemed you to be.
OUI Charges are common.
You are not alone, Michael DelSignore has had great success fighting cases many types of cases, including those where the client was well above the legal limit or made implicating statements. You can check out the CASE RESULTS page to read about the different cases he has successfully gone to trial with.
Call Attorney DelSignore directly at 781-686-5924 to schedule a Free Consultation to discuss potential defenses to your Haverhill case.