Hanson OUI Lawyer
As an OUI attorney representing people in Hanson, I have noticed that some common questions people will have for me include the following: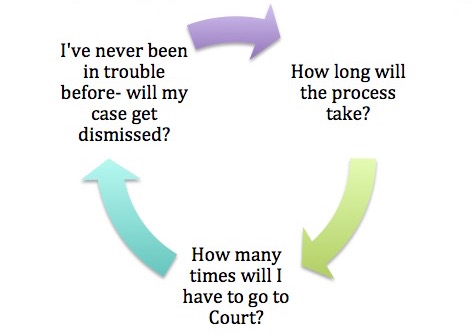 When you are arrested for OUI, it does not mean you have been convicted. While being arrested for OUI can happen to anyone, a conviction requires the Commonwealth to satisfy the high standard of proof of proving the case beyond a reasonable doubt. While the good news is that it is difficult to the Government to obtain a conviction, and many cases result in not guilty verdicts, the process does take time. Your case will not be dismissed even if you have no record and will require you to take the case to trial to avoid a conviction. That typically takes numerous court dates; some of which are short appearances but it does take time to move the case through the court system.
Criminal cases in Hanson are heard in Plymouth District Court, 52 Obery Street, Plymouth, MA 02360. The court hears cases from throughout the area, including:
Plymouth
Plymptom
Duxbury
Hanson
Halifax
Marshfield
Pembroke
Those seeking an experienced Hanson OUI defense attorney can count on Michael DelSignore to fight for their rights. Whether you are facing a first offense or have been involved in a drunk driving accident in Plymouth or Hanson,
Attorney DelSignore understands the factors involved.
Although you are no doubt nervous, it's important to understand that OUI cases are the majority of cases heard in the Court system. OUI is a very common charge and you are certainly not alone. Attorney DelSignore has a lot of knowledge about the ins and outs of an OUI charge, including some of the most common reasons for being stopped. He also knows the best way to defend these reasons. Click here to learn about them.
Attorney DelSignore believes everyone charged with drunk driving deserves immediate access to experienced legal representation; that's why we offer free and confidential consultations to discuss your rights.
The Law Offices of Michael DelSignore has also posted videos that answer some FAQs about drunk driving defense in Massachusetts, including:
Third-Offense DUI Defense
Massachusetts Breathalyzer Defenses
DUI Defense in Massachusetts
Arrests at Roadblocks
Feel free to take a look at these videos as they may assist you in answering any questions you may have.
Attorney DelSignore's offices are conveniently located in Stoughton, Dedham and New Bedford, Massachusetts. Call 781-686-5924 to schedule an appointment at our office or other convenient location.