Contesting an OUI arrest at a Roadblock in Framingham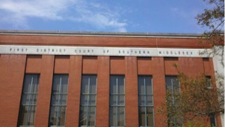 Quoted in the Worcester Telegram Regarding Flaws with Breath Testing
An arrest for drunk driving in Framingham could occur as a result of a Roadblock or Sobriety Checkpoint. OUI Roadblocks are extremely common in Framingham as the State police frequently conduct sobriety checkpoints or drunk driving roadblocks on Route 9. If you were arrested at a DUI roadblock, although it is no doubt a traumatic experience, your case is generally very winnable at trial. You can learn more about defenses to roadblocks arrests by clicking on this link.
| | |
| --- | --- |
| Process for Contesting an OUI Arrest | How a Breath Test May be Excluded from Evidence in your Case |
| A roadblock case will involve a trial and a motion date, which would require the Commonwealth to summons the officer involved with the roadbloack and prove that the roadblock was set up in compliance with the rules set forth by the MA Supreme Judicial Court. | A second type of hearing is a motion to suppress a breath test and the final court date is a trial. Attorney DelSignore has successfully defended cases with breathalyzer test results above .08. |
| This hearing is called a motion to suppress attempts to raise legal issues that could result in the case being dismissed. | It is usually advisable to challenge evidence in a roadblock case to attempt to avoid a conviction. |
Framingham District Court, 600 Concord Street, Framingham, MA 01701, hears criminal cases in Framingham and the surrounding areas of Middlesex County, including:
Wayland
Sudbury
Hopkington
Holliston
Ashland
As an experienced Framingham OUI Attorney, Michael DelSignore will fight for your freedom and your right to drive by challenging evidence –– including the results of field sobriety and breathalyzer tests – as well as contesting probable cause for the traffic stop or the search and seizure of evidence by law enforcement.
Michael DelSignore has an office conveniently located at 1900 West Park Drive Suite 280, Westborough, Massachusetts. Call 508–455–4755 or 781-686-5924 for a free consultation.