Foxboro OUI Lawyer
Have you been arrested for an OUI in Foxboro?
As a Foxboro OUI lawyer, Michael DelSignore has defended numerous individuals charged by the Foxboro police department. You are not alone – Foxboro OUI arrests are not un common and will often occur on Route 1, or leaving Patriot's Place after a football game, concert or night out.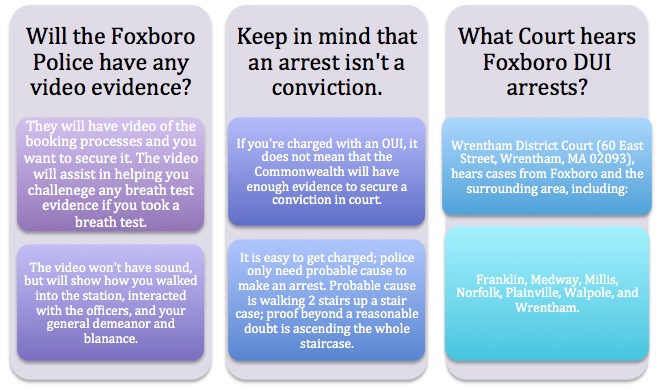 Attorney DelSignore will explain the court process to you, what it means to have proof beyond a reasonable doubt and some unique aspects of cases handled by the Foxboro police.
Whether you have been cited for drunk driving in Foxboro for the first time or you are facing a charge of violating Massachusetts drunk driving laws as a repeat offender, Michael DelSignore will challenge evidence, including breathalyzer results and field sobriety tests, and work toward the best outcome possible for you and your case.
If you or a loved one needs to speak to a Foxboro OUI Attorney, contact Michael DelSignore today for a free and confidential appointment to discuss how your case can be defended in Court.
Michael DelSignore has offices conveniently located in Dedham, Stoughton and 7 North Main Street, Suite 219A, Attleboro, Massachusetts. Appointments are available at any of these locations.
Call (508) 455-4755 or 781-686-5924 for a free consultation. Most office appointment can be arranged the same day or within one day of your call.