Fitchburg OUI Lawyer
FITCHBURG DISTRICT COURT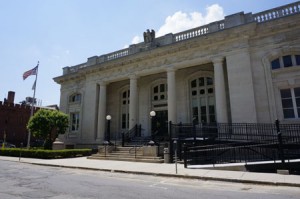 Fitchburg District Court is located at 100 Elm Street, Fitchburg, MA 01420.
Attleboro District Court handles all OUI and criminal arrests from both Fitchburg and Lunenburg.
Facing an OUI charge in Fitchburg, Massachusetts can be very shocking experience in terms of learning what will happen in court and understanding the court process. Many charged with drunk driving have little familiarity with the court system.
Fitchburg is the third largest city in Worcester County with a population over 40,000 people. With its wonderful atmosphere in the fall, it is quite an attraction during those times especially for apple picking. Given the high volume of traffic and a university inside the city, this is a potential hot spot for OUI charges.
Police will often rely on the field sobriety test to try and prove the suspect is guilty of drunk driving if a breathalyzer test becomes inadmissible. Clients charged with an OUI in Fitchburg will then ask if there will be any defenses to a police officer claiming the suspect performed poorly on the field sobriety test. As an experienced Fitchburg OUI attorney, Michael DelSignore knows there are often potential defenses to these tests.
A field sobriety test is completely subjective to the police officer's opinion and can often be unreliable. If the police officer gives wrong instructions, it will often make a difficult test more difficult and lead to bad results. Furthermore, a police officer may score wrong and attempt to show you were intoxicated when you truly were not. Attorney DelSignore will review the police report and question witnesses to find the truth about the events.
Second Offense OUI
For those charged with a second OUI offense, this becomes even more imperative. Fitchburg OUI attorney Michael DelSignore has defended many clients charged with a second offense OUI.
Although a second offense will still be a misdemeanor, it will carry harsher penalties including larger fines, longer probation periods and a longer license suspension. Furthermore, a second offense will mean possible jail time. Attorney DelSignore has had great success in defending second time offenders by showing the stop was not legal, faulty breathalyzer testing and other OUI defenses.
APRIL 2016 FITCHBURG CASE NOT GUILTY
The client was alleged to have crossed the double yellow line, had slurred speech and failed field sobriety tests that were administered. The client admitted to a breath test and the result was .08. After a motion the breath test was excluded from evidence. The case processed to jury trial in the Fitchburg District Court where the defendant was found not guilty by a Jury on the OUI count and negligent operation count, avoiding any criminal conviction from the arrest.
READ MORE RESULTS...
About Attorney DelSignore
As an experienced Fitchburg OUI lawyer, Michael DelSignore will work for the best outcome possible in your case by challenging evidence, including Massachusetts breathalyzer examinations and field sobriety tests, and will explains the steps necessary to defend your case.
Attorney DelSignore also handles:
Second, Third and Fourth Offense OUI charges
Under 21 OUI
OUI offenses for those who have prior convictions in another state.
OUI charges for those having out-of-state licenses.
What to do next
It is important to be informed on any charges against you.
For more information on the court process and how your case can be defended:
Call Attorney DelSignore directly at 781-686-5924 to schedule an appointment or to hear more Fitchburg case results.