Common Questions When Arrested for OUI in Fairhaven, Massachusetts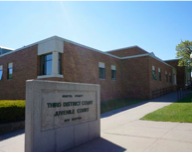 New Bedford District Court
75 N. Sixth St.
New Bedford, MA 02740
Law Office of Michael DelSignore
448 County St
New Bedford, MA 02740
If you are arrested for drunk driving in Fairhaven, Massachusetts, your case will be heard in the New Bedford District Court.
Where Should I go on the First Court date?
When you appear in the New Bedford Court for your arraignment on your Fairhaven DUI charge, your case will be heard in the first session court room which is the middle court room as you first enter the courthouse.
What happens after the First court Date?
Once your case moves past the arraignment it will then be heard in session two where the pre-trial conferences are conducted and finally be brought to session three for any trials or motions.
How will a lawyer help my case?
As a Fairhaven, Massachusetts OUI lawyer, Attorney Delsignore can assist you with understanding your defenses, recognizing what legal challenges you have to your case and helping you challenge and discredit the officer's opinion that you were under the influence of alcohol. If you took a breathalyzer test, the scientific reliability of the breathalyzer can be challenged as well as the procedures used to administer the test in order to determine whether they complied with Massachusetts drunk driving laws.
Many people have numerous questions when they face a Fairhaven OUI charge. Attorney Delsignore is available to answer your questions by phone and you can also download his free book in order to have many of your questions answered.
You can contact Attorney Delsignore by phone at 508-455-4755 or 781-686-5924.