Everett OUI Lawyer
If you were arrested by the Everett Police Department it is likely that you have questions regarding your case and how it will play out in court. The police in Everett frequently arrest and charge individuals with operating under the influence as well as many other crimes that will be heard in the Malden District Court.
Trying to understand Massachusetts laws after being arrested for a crime is a difficult situation to be in. The reality of the situation is that you can win your case if you hire an experienced OUI attorney at DelSignore Law to help you through the process. After being arrested, it is important you contact a DelSignore Law Attorney right away so that they can accompany you to the arraignment and give you a heads up on what to expect as your case plays out in the Malden District Court.
Attorney DelSignore explains what you can expect if you are arrested and charged with OUI after leaving the Encore Casino.
Pictured below, the Malden District Court is located at 89 Summer Street, Malden, MA 02148. In addition to hearing cases from Everett, the court also serves Malden, Melrose, and Wakefield.

UNDERSTANDING THE MALDEN DISTRICT COURT PROCESS
After being arrested by the Everett Police Department, your case will be scheduled for an arraignment where the charged will be formally read to you and you will enter a plea of not guilty. From there, the judge will instruct you to hire a lawyer and will give you a date to come back, accompanied by an attorney, for a pretrial hearing.
WHAT IS A PRETRIAL HEARING?
A pretrial hearing is essentially a date where the defense attorney and the prosecutor will get to conference on your case. At DelSignore Law, we always make sure to request any outstanding discovery at the pretrial hearing and often we will file a motion to suppress evidence in your case. It is not uncommon to have multiple pretrial hearings before your case is scheduled for trial. These are quick dates and you can expect to be in and out of court fairly quickly.
AFTER A PRETRIAL HEARING, YOUR CASE MAY BE SCHEDULED FOR A MOTION HEARING.
A motion hearing is a way to challenge evidence against you that was in your police report. Common motions include a motion to suppress the stop of your vehicle, the search of your vehicle, or to suppress any incriminating statements that you made to the police. In addition to challenging evidence against you, motion hearings allow for us to preview the States case against you before your actual trial date.
TAKING YOUR CASE TO TRIAL
It is now time to schedule your case for trial should you wish to do so. The DelSignore Law Attorneys will make sure to go over all of your options to resolve the case before we schedule it for trial. Should you elect a trial, we will prepare you and go over your case with you before the trial date. You will have the option for a jury trial or a bench trial which is heard in front of a judge rather than a jury of your peers. Again, Attorney DelSignore will weigh in with what he thinks your best option may be given your unique circumstance.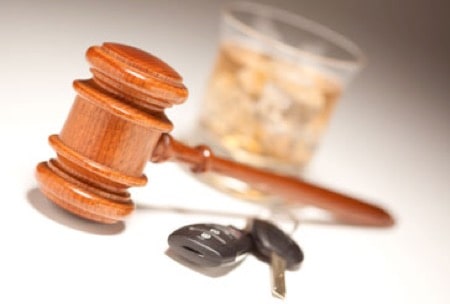 WHEN YOU HIRE DELSIGNORE LAW, WE ARE COMMITTED TO HELPING YOU AND WILL BE BY YOUR SIDE DURING THE PENDENCY OF YOUR CASE.
Because the court process can be confusing to those charged with a crime for the first time in Everett, contact an attorney at DelSignore Law immediately for a free consultation and to learn more about your case from a legal standpoint. We strive to make ourselves available to our clients at all time. We know that you may have questions as your case proceeds and we are here to assist you in that.
You can read our case results from courts across the state here if you are still wondering whether or not hiring an attorney at DelSignore Law is the best option for you. Additionally, our website has more information about the court process and what you can expect.