Everett OUI Lawyer
If you have had a run in with the Everett Police Department, you are probably wondering what your next steps should be and whether or not you should hire an attorney. The police in Everett frequently arrest and charge individuals with operating under the influence as well as many other crimes that will be heard in the Malden District Court.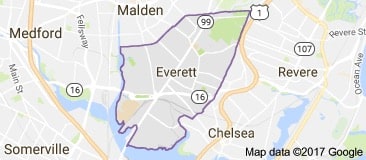 Trying to understand Massachusetts laws after being arrested for a crime is a difficult situation to be in. The reality of the situation is that you can win your case if you hire an experienced OUI attorney at DelSignore Law to help you through the process.
After being arrested, it is important you contact a DelSignore Law Attorney right away so that they can accompany you to the arraignment and give you a heads up on what to expect as your case plays out in the Malden District Court.
The Malden District Court is located at:
89 Summer Street
Malden MA, 02148
After the initial arraignment, there will likely be a pretrial conference to ensure we have all the information about the case we might need. There may be multiple pretrial conferences but a DelSignore Law attorney may be able to get your appearance waived so you do not have to miss out on work or any other important obligations you might have. Motion dates will then be scheduled and, if necessary, your case will proceed to trial.
Because the court process can be confusing to those charged with a crime for the first time in Everett, contact an attorney at DelSignore Law immediately for a free consultation and to learn more about your case from a legal standpoint.
You can read our case results from courts across the state here if you are still wondering whether or not hiring an attorney at DelSignore Law is the best option for you.