East Bridgewater OUI Lawyer
Attorney Michael DelSignore has represented many clients charged by the East Bridgewater police department. As an East Brdigewater OUI Lawyer, you can expect the following evidence in your case.
Typically, the East Bridgewatet police have a video of the booking process. The video shows you standing in front of the long counter while the officers asks you the standard booking questions. The video can provide potentially helpful evidence of your appearance, your balance and coordination and how your speech sounded. Often, the officer will say in the report your speech is slurred. In most booking videos, the arrested person's speech sounds normal. This is because officer routinely place the generic observations they expect to see in the police report.
Another example of this is the notation that the person's eyes appeared bloodshot and glassy. Objective evidence like a booking photo and video sometimes contradict this claim.
That is one key we look for as part of your defense to find objective evidence to contradict the officer. Since the crime is one of opinion, we want to give the jury as much to judge for themselves that the officer's opinion is overstated.
Not all OUI cases will be heard by a jury. Many times Attorney DelSignore will elect a bench trial.
RECENT CASE RESULTS FROM THE EAST BRIDGEWATER POLICE DEPARTMENT
Attorney DelSignore has case results from almost any department; you can look at our case results for our list of not guilty verdicts from the Brockton District Court, which is where your case will be heard.
In one recent case from East Bridgewater, our client was found not guilty after a jury trial; we played edited portions of the video to contract the officer's opinion that she was under the influence of alcohol.
If you have been arrested for operating under the influence in East Bridgewater you should know that you are not alone. In fact, police frequently charge people with OUI in East Bridgewater. Even though it is a small town, the East Bridgewater Police Department is rather big and covers a relatively small jurisdiction.
Not far from East Bridgewater, you can expect your case to be heard at the Brockton District Court located at 215 Main Street in Brockton. The court house is larger than most court houses with four floors and multiple court rooms.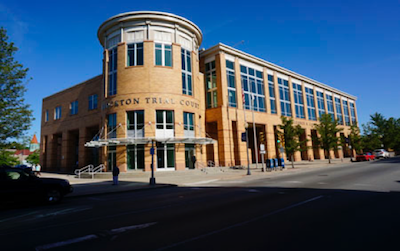 The attorneys at DelSignore Law are frequently at the Brockton Court House handling a variety of matters. Close to both East Bridgewater and the Brockton Court House, DelSignore Law is located at 530 Washington Street in Stoughton; our Stoughton office is roughly 15 minutes from the court house. We would be happy to meet with you and discuss your case in great detail.
Being charged with an OUI is scary, but with the help of an attorney, you will have a much better understanding of what to expect and how your case may be won or even dismissed in a court of law. You can read more about how we, as your attorneys, will defend your case and help fight to get you the best possible outcome here. If necessary, we can hire medical experts to testify; experts can be expensive, but the attorneys at DelSignore Law will try to strengthen your case as much as possible before opting to hire an expert.

For example, if you took the breath test, we will first try to get that knocked out so that the results of the breath test are inadmissible into court. If our motion to get the breath tests excluded from being evidence at trial is successful, you do not worry about having to hire an expert!
If you have been charged with an OUI and are feeling anxious about the ordeal, do not hesitate to contact a DelSignore Law attorney today. We have many strategies to help win your case and have represented clients with similar cases to yours.
Feel free to call or text at 781-686-5924; it is never too early or too late to call or text. We are here to help when you need someone to stand up for you.