Dudley OUI Lawyer
Quoted in the Worcester Telegram and Gazette on recent OUI arrest involving police officer
If you have been arrested for an OUI (often referred to as DWI and DUI) in Dudley, Massachusetts, you will need to find an OUI attorney that has experience dealing with the Massachusetts court system for OUI charges and, in particular, you need an attorney that is a confident trial lawyer and able to communicate your theory of defense to the judge or jury.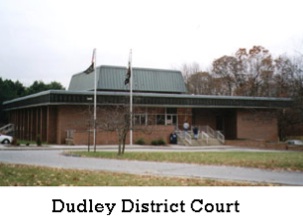 Dudley OUI Attorney Michael DelSignore represents clients facing drunk driving charges in Dudley, Massachusetts. Jury trials are not heard in Dudley District Court; if you elect a jury trial, your case will be transferred to the East Brookfield District Court. If you elect a bench trial, the case will remain in Dudley District Court.
The Dudley District Court is located at 279 West Main St., Dudley, MA 01571. The court hears cases throughout Worcester County, including:
Charlton
Oxford
Southbridge
Webster
Sturbridge
Recent case result in Dudley
Client was pulled over for failing to yield to an emergency vehicle. The officer testified that the client pulled out right in front of his cruiser when his lights were flashing. The client took a breath test with a .16 result, but this was successfully ruled out of evidence. At trial the officer testified that the client had difficulty pulling over appropriately and that his vehicle almost hit the cruiser and that when he approached the vehicle he was able to immediately detect the odor of alcohol and that the client had bloodshot glassy eyes. The officer testified that the client was unsteady, stepped off the line numerous times and did not touch heel to toe on the nine step walk and turn and swayed during one leg stand and had to restart the test three times. This client was found not guilty.
In defending your case, it is important to realize that not all statements in the police report can be admitted into evidence. In many cases, legal motions to exclude or limit evidence will result in some of the information in the police report never being heard by the jury. For example, it is very common for police officers to administer an eye test, called the HGN test, where the officer moves a pen in front of your face. This field sobriety tests almost never comes into evidence.
It may be possible to exclude some evidence and highlight other evidence in your case depending on the evidence and depending on if the arresting officer followed the law while obtaining it. Most evidence in an OUI case will include:
Massachusetts Breathalyzer test
Field Sobriety Tests
OUI Police Report
OUI Video Evidence
Often times those arrested for OUI believe that since they were arrested and police indicate that they failed tests or had slurred speech, glassed eyes, among others, that their guilt is almost assured in the law. However, an experienced lawyer can track down and point to evidence in your case that may demonstrate to the judge or jury your innocence.
Attorney DelSignore may be able to exclude certain evidence at trial.
Police officers that conduct drunk driving arrests have to follow proper procedure in each case. Police officers that make OUI arrests often fail to follow the proper procedure in conducting sobriety test and also in properly informing motorists of their rights under the law.
If you have been arrested for an OUI in Dudley, you can call Attorney DelSignore at 781-686-5924 or download his free book on Understanding Massachusetts DUI laws. Michael DelSignore has an office conveniently located in Westborough at 1900 W Park Drive, Westborough, Massachusetts 01581.
We also have information for you if you have been charged in Dudley with a Connecticut or Out of State license.