Dudley OUI Lawyer
If you have been arrested for an OUI in Dudley, you will want to consider hiring an OUI attorney that has experience dealing with the Massachusetts court system for OUI charges and, in particular, you need an attorney that is a confident trial lawyer and able to communicate your theory of defense to the judge or jury.
Evidence in an OUI Criminal Case
Attorney DelSignore explains the court process when arrested for OUI in Dudley, Massachusetts
In defending your case, it is important to realize that not all statements in the police report can be admitted into evidence. In many cases, legal motions to exclude or limit evidence will result in some of the information in the police report never being heard by the jury.
For example, it is very common for police officers to administer an eye test, called the HGN test, where the officer moves a pen in front of your face to determine your concentration level. This field sobriety test almost never comes into evidence as it has been deemed not scientifically credible to determine whether someone has consumed alcohol.
It may be possible to exclude some evidence depending on the facts of the case, including whether or not the arresting officer followed the law while obtaining said evidence. Most evidence in an OUI case will include:
Massachusetts Breathalyzer Test results
Results of the field sobriety tests the officer had you perform
Statements and other allegations from your police report
OUI video evidence including booking and cruiser cam evidence from the arresting police department
Often times, those arrested for OUI believe that since they were arrested and the police report indicates that they failed the field tests, had slurred speech or glassy eyes, among others, that their guilt is almost assured by the law. However, an experienced lawyer can track down and identify evidence in your case that may demonstrate to a judge or jury your innocence. Attorney DelSignore may be able to exclude certain evidence at trial and has effectively done so in many cases across Massachusetts.
Police officers that conduct drunk driving arrests have to follow proper procedure in each case. Police officers that make OUI arrests often fail to follow the proper procedure in conducting sobriety test and also in properly informing motorists of their rights under the law.
OUI 1st Offense: Client has case dismissed out of the Dudley District Court
In this case, our client was charged with OUI and took the breath test. Attorney DelSignore spent numerous months filing motions in order to get the breath test results excluded from evidence. He was successfully able to get the results excluded, and the arresting police department had very little evidence against our client. On the trial date, the prosecution was not ready for trial and Attorney DelSignore was able to persuade the court to dismiss the case in its entirety.
Dudley OUI Attorney Michael DelSignore represents clients facing drunk driving charges in Dudley, Massachusetts. Jury trials are not heard in Dudley District Court; if you elect a jury trial, your case will be transferred to the East Brookfield District Court. If you elect a bench trial, the case will remain in Dudley District Court throughout the pendency of the case.
The Dudley District Court is located at 279 West Main St., Dudley, MA 01571. The court hears cases throughout Worcester County, including Charlton, Oxford, Southbridge, Webster, and Sturbridge.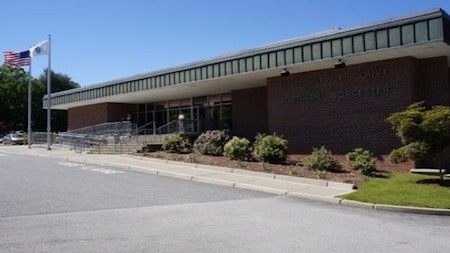 Client found NOT GUILTY on OUI in Dudley!
In this case, our client was charged with OUI after a police officer pulled him over for failing to yield to an emergency vehicle. Upon confrontation, the officer claimed the defendant had an odor of alcohol and blood shot eyes. Attorney DelSignore was able to get the clients breath test result of .16 excluded from evidence after filing a motion to exclude. At trial, the officer testified that the defendant failed to pull over at first, but that when he finally did, he had immense trouble doing so and almost struck the officers car. He also noted the defendants lack of balance and slurred speech. Attorney DelSignore spent was able to craft a winning defense and successfully discredited the officer's testimony. The client was ultimately found not guilty!
I Have Never Been Arrested Before. What Steps Should I Take After Being Charged With An OUI?
For many people charged with OUI, it is their first criminal run-in with the law. You should contact a DelSignore attorney right away, as we can explain OUI law to you, the court process, and the license implications you will face. All of these can be stressful and pondering these questions often make the situation much worse than it needs to be.
In short, the license consequences that you face will be dependent on the offense level, and whether or not you elected to take the breath test. If you refused a breath test you face a more significant suspension which is dependent upon how many prior OUI convictions you have. If you took and failed the breath test, you are eligible to have your license reinstated within 30 days of your arrest with a $500.00 reinstatement fee to be paid to the RMV.
The attorneys at DelSignore law are available and willing to explain to you the license issues as well as your court case. Massachusetts law following an arrest can be confusing, but with the help of a DelSignore Law attorney you do not have to worry about the specifics as we take care of everything for you.
Delsignore Law Attorneys Are Here To Help:
If you have been arrested for an OUI in Dudley, you can call Attorney DelSignore at 781-686-5924 or download his free book on Understanding Massachusetts DUI laws . Michael DelSignore has an office conveniently located in Westborough at 1900 W Park Drive, Westborough, Massachusetts 01581.
We also have information for you if you have been charged in Dudley with a Connecticut or Out of State license.